Heike Birlenbach appointed Vice President Sales Lufthansa Group for the EMEA sales region
Heike Birlenbach has been appointed Vice President Sales EMEA Lufthansa Group Airlines beginning 2017…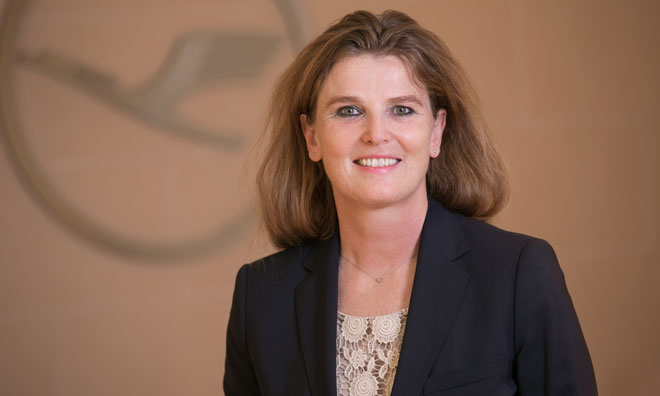 Birlenbach's responsibility is extended to the Middle East and Africa.
Sales units in Europe and the Middle East/Africa are to be merged into new sales region EMEA.
Changes to the sales structure of the Lufthansa Group have resulted in the reshaping of the current sales areas and senior sales positions being appointed, effective as of 1 January 2017.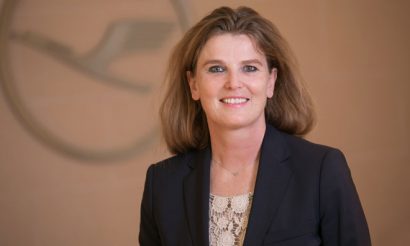 Since 2014 Mrs. Heike Birlenbach holds the position of Vice President Sales Europe Lufthansa Group Airlines. As of next year, 2017, she will assume the role of Vice President Sales EMEA Lufthansa Group Airlines. In this position Birlenbach will not only be responsible for all sales and commercial activities in Europe but also in the Middle East and Africa. With this extended responsibility she will lead the newly merged sales area, EMEA, which, as of 2017 will combine the two former sales areas – Europe and Africa/Middle East.
In this new function she reports to the Executive Vice President Sales Lufthansa Group Airlines.
Jens Bischof says, "In the case of Heike Birlenbach, we appointed a very experienced and highly dedicated Vice President of our Sales organisation, who steered the sales and marketing activities in Europe very successfully.
"Her new role not only involves management of the extended sales area, but ensures the smoother merger of the two sales regions. Through this new structure we are re-positioning ourselves to be more market-orientated and more efficient."
The restructuring of the sales areas aims to improve the focus on customer care approach, as well as achieve greater internal efficiencies. The new sales region will also further align to the geographic structures of many corporate customers, who also cluster their markets in an EMEA set-up. This new sales area will be one of four global sales areas, world-wide which do not include the home markets of the Lufthansa Group Airlines in Germany, Austria and Switzerland).
The EMEA incorporates 74 sales markets, stretching from Norway to South Africa, and Morocco to Kazakhstan, all of which will be managed by Heike Birlenbach from the Frankfurt head office. Her sales region integrates the Lufthansa Group Airlines Austrian, Lufthansa, and SWISS, and will represent Brussels Airlines and support sales activities of Eurowings in several markets.
Birlenbach joined Lufthansa in 1990. After holding several posts at the Frankfurt station whilst studying tourism and economics, she moved to the sales organisation in 1994 where global key account management featured amongst her responsibilities. In 1999, she was appointed General Manager Marketing and Sales Support Europe, based in London. Subsequently, she has been in charge of the airline's organisation in the Benelux countries, based in Amsterdam, since 2002.
Birlenbach returned to Lufthansa's headquarters in Frankfurt in 2006 as Head of Product Management for domestic and European traffic. In 2009, she was appointed Head of Lufthansa Italia, based in Milan, and in 2011 took the position as Head of Cabin Management for the Lufthansa Munich division, responsible for Munich's 4500 cabin staff, managing and maintaining the quality of service and training before she headed the sales activities in the sales area Europe. Birlenbach holds a Masters in Management from McGill University, Montreal, Canada.
Mr. Tamur Goudarzi-Pour, who was previously in charge of the Middle East and Africa sales area since 2014, has now been appointed to the position of Vice President Sales The Americas Lufthansa Group Airlines as of 1 January, 2017.
Goudarzi-Pour will succeed Mr. Jürgen Siebenrock in his new position, who now becomes Vice President Sales, Home Markets & Global Key Account Management Lufthansa Group Airlines, in charge of sales in Germany, Austria and Switzerland as well as for global corporate customers and travel agency chains.