Discovering Drones: Airborne Concept and Egis to develop solution that enables visualisation of drones on ATC radar
Visualisation of a mini-drone on air traffic control system of the French Civil Aviation Authority (DGAC) is to be developed…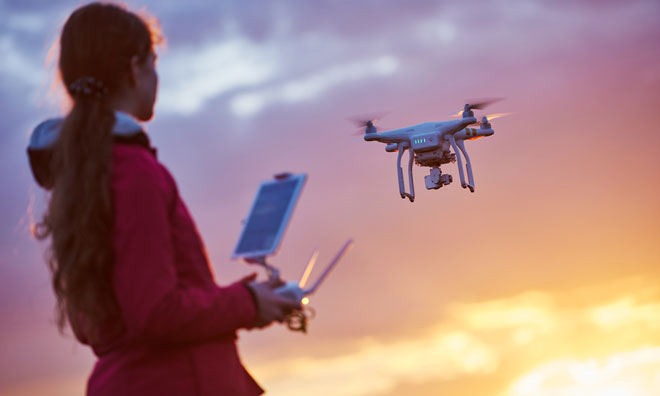 Visualisation of a mini-drone on the screens of the air traffic control system of the French Civil Aviation Authority (DGAC) is an unprecedented event. This technological advance is the result of a team work between the Airborne Concept company and the Egis Group, based on the development of an automatic dependent surveillance – broadcast (ADS-B) transceiver mounted on a mini-drone.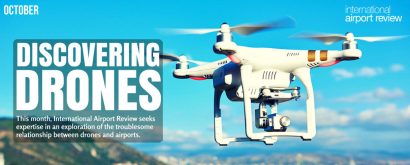 On Wednesday 7 September, the two companies Airborne Concept and Egis ran a demonstration before representatives from the Technical and Innovation Directorate (DTI) of the Civil Aviation Authority (DGAC) and officials from other organisations who have an interest in this initiative.
The purpose was on demonstrating the effectiveness of their solution as a potential means of identifying and localising a certain type of drones.
The project was first presented to the different stakeholders, then a first flight of a multirotor mini-drone fitted with an ADS-B transceiver took place at Toulouse-Francazal airport, with participants visualising the position of the drone on a tablet computer.
Teams working at DTI's premises at a distance of around 10km were then able to detect the drone during its second flight by means of an experimental ADS-B station. It is the ADS-B transceiver fitted on the mini-drone which enabled DGAC operators to visualise the drone in real time on an air traffic control screen, similarly to aircraft.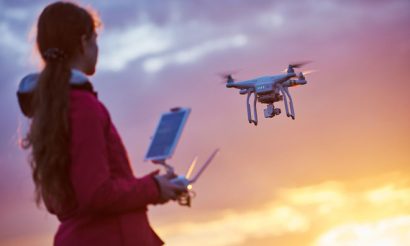 Screenshot from DGAC's IRMA system displaying a 'DRONE' tag (visualisation screen used by air traffic controllers during flight approach)
The ADS-B transceiver developed by Airborne Concept and Egis is mounted on a drone and it automatically broadcasts messages, with position and identification data, on a radio frequency that is traditionally used in the aeronautics industry. It is obviously a means of monitoring and detecting drones in real time.
The technology is interoperable with air traffic control systems and it is potentially an effective solution to ease public fear of an increasing number of drones taking to the sky.
Cooperation between the two companies is a first step to provide a solution which could comply with proposed legislation calling for a compulsory electronic reporting device on all drones. This would contribute to reassure public authorities who are concerned about illegal flights over safety critical sites.
A few months ago the two companies have registered a patent with the objective to industrialise this proof of concept in the near future.
Related topics
Related organisations