Suffolk Construction expands aviation team with new executive hires
Suffolk Construction has announced the hiring of two new executives to its national aviation team, Roddy Boggus and TG Mason…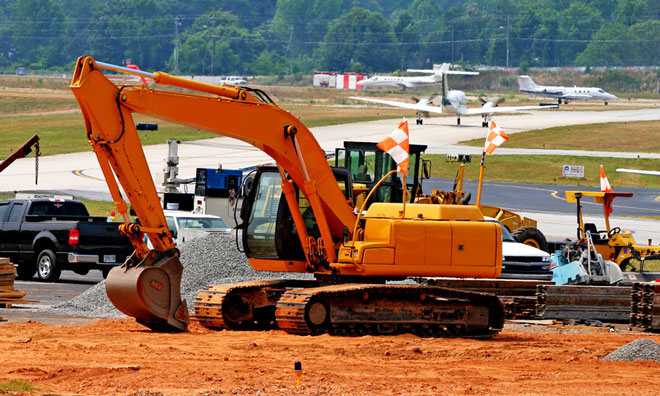 Suffolk Construction, one of the most successful, privately held building contractors in the country, has announced the hiring of two new executives to its national aviation team, Roddy Boggus and TG Mason.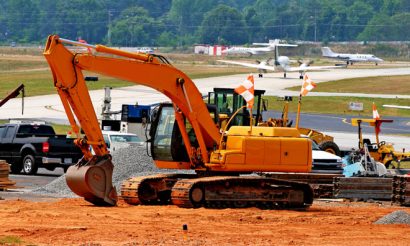 Boggus will serve as Executive Vice President of Aviation, while Mason will serve as a Project Executive and Director of Aviation of the West Region. In their respective roles, Boggus and Mason will leverage years of leadership experience to direct Suffolk's aviation business, ensuring projects are completed efficiently and at the highest quality possible.
________________________________________________________
Roddy Boggus
"The addition of two well-recognised industry leaders to our team is an indicator of our strong growth in the aviation market and our overall success as a company," said John Fish, Chairman and CEO of Suffolk Construction.
"Our team is well-equipped to support complex airport projects by using the most innovative technologies and planning processes, as well as a collaborative approach to minimise the impact of construction on day-to-day airport operations."
Boggus joins the Suffolk team with 31 years of experience in the industry. Prior to Suffolk, Boggus served as Parsons Brincherhoff (PB)'s National Aviation Director and Global Aviation Market Leader, providing leadership for the Aviation Technical Excellence Center (TEC) and offering a broad range of knowledge about planning, engineering, design, financial and construction services for airports nationwide.
Throughout his six-year tenure at PB, Boggus contributed to notable projects at the Louis Armstrong New Orleans International Airport (MSY), Seattle-Tacoma International Airport (SEA), Denver International Airport, (DEN), LaGuardia Airport (LGA), Logan International Airport (BOS), Portland International Airport (PDX) and San Francisco International Airport (SFO).
________________________________________________________
TG Mason
Mason brings 32 years of construction experience to Suffolk, with extensive knowledge in the transportation industry, including aviation and rail.
Previously, he served as a principle at the Phoenix-based construction consultant firm, Transcendent Management Group, where he worked with builders and designers to offer insight on how to better manage projects. In the past, Mason also worked as project director for various firms including Austin Commercial, MCM, Turner Construction and Hensel Phelps.
Throughout his career, Mason has been involved with over $9 billion of programs, including  most recently projects at Phoenix Sky Harbor International Airport (PHX) and Los Angeles International Airport (LAX) where he oversaw the Tom Bradley International Terminal (TBIT) new build gates and core.
________________________________________________________ 
Boggus and Mason will be joined by Patrick Blizzard, Operations Manager of Aviation. Blizzard, who most recently served as Assistant to the CEO, is a graduate of Suffolk's Career Start Program, and has also worked as Suffolk's Lean Practices Analyst where he supported the implementation of Lean principles on Suffolk's entire portfolio of projects and advanced process improvement efforts throughout the organisation.
As Operations Manager of Aviation, Blizzard will help identify strategic opportunities and leverage Suffolk's national resources to provide an unmatched experience for aviation clients across the country.
Suffolk's experience in the aviation market spans 9 years, most recently leading renovation efforts of Terminal E and the rental car center (ConRAC) at Logan International Airport. The scope of work for Terminal E included approximately 110,000 square feet of new construction and 150,000 square feet of renovation to accommodate the world's largest passenger jets.
In addition to reconfiguring and modifying existing gates, Suffolk also oversaw a 34,000 square foot renovation project at Terminal E to create additional gates for future air carriers, a new security checkpoint, and a new baggage claim system.
The ConRAC project included the construction of a four-level, 1.2 million square-foot precast parking garage to consolidate rental car facilities and create a shared common bus system with Massport buses. The project consisted of a reconfigured taxi pool, roadway and intersection improvements, site access improvements, and landscaping, as well as a new 112,000 square-foot Customer Service centre.