Kyiv Boryspil International Airport sees revenue and passenger boost
The acting CEO of Kyiv Boryspil, Yevhenii Dykhne, has been largely credited with a drastic turnaround at Ukraine's busiest airport…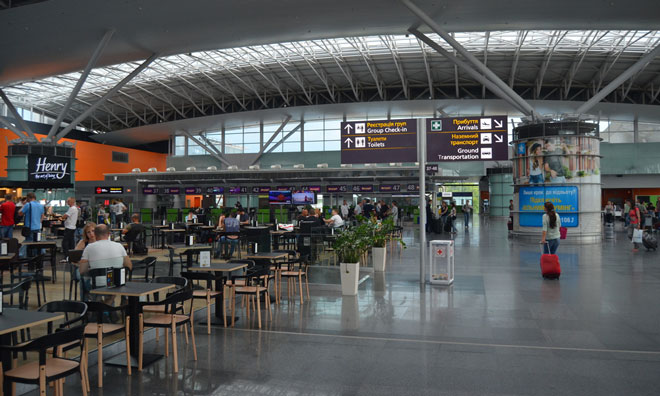 The acting CEO of Kyiv Boryspil, Yevhenii Dykhne, has been largely credited with a drastic turnaround at Ukraine's busiest airport.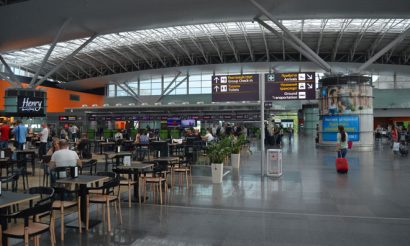 Despite heading the airport for two years, Mr Dykhne remains acting director.
In the first half of 2016, Kyiv Boryspil earned $26.6 million, compared to a $4 million loss in 2014. Correspondingly, the number of passengers in the first six months of this year reached 3.6 million, an increase of 16 percent with respect to the figures when Dykhne began the role.
While Ukraine's Infrastructure Minister Volodymyr Omelyan  has described the acting Director's progress at Boryspil airport as good, other candidates will be considered when applications for a permanent position in the role open in September.
What has he changed?
Dykhne has described in interviews in the past that the problems he inherited were largely centred around unnecessary and grandiose spending, conflicts with airlines and an overarching lack of attention to service.
The turnaround?
–          Decreasing the time between connecting flights
–          Improved infrastructure in the departure lounge
–          Aircraft servicing improvements
Further to this, five new companies began their partnership with the airport : Air Serbia, Atlas Jet, Aegean Airlines, Mahan Air and Yanair encompassing 25 new routes which served to reduce the loss made from the Russian ban on connections between the two nations imposed in 2015.
Mr Dykhne's success, he says, stems from the model set by Istanbul's Ataturk. Both airports are situated in strategically strong geographical positions but unfortunately Boryspil does not receive as much funding from Ukraine as its Turkish equivalent.
Mr Dykhne however, remains confident:
"I think that we can temporally reach Istanbul dynamics too,
"Our direct passenger flow is developing slowly and the transit passenger traffic is developing very fast."
Further to this, the airport's improved relations with Ukraine International Airlines (UIA) has facilitated the growth process.
"The airline will add nine big aircraft to its fleet by the end of the year," Dykhne continued.
"They all are loaded with future flights and will give additional passenger flow, thank God, to the airport Boryspil."
But the smoothed relations have come under fire from critics who suggest that the deal and acting CEO is acting in the interests of Ukraine's second richest billionaire oligarch, Ihor Kolomoiskiy who owns UIA and has paid Boryspol airport Hr 220 million ($8.8 million) in old debts in accordance with recalculations of transit passenger costs.
Boryspil however continues to aim at growth and in a positive direction.
A new fueling system that will improve aircraft servicing is planned for 2017 and carriers will be able to store fuel at the airport.
In a final note, Ukraine's largest airport may soon also change its name to Mazepa International. The name, originally after an 17th century Cossack Ivan Mazepa, won in a poll conducted by the Infrastructure Ministry and mirrors the worldwide trend of naming airports after famous, renowned national figures.