416 million passengers and 5.7 million flights in 18 years
May 17th of this year will mark the 18th anniversary of the start of operations at the new Munich Airport…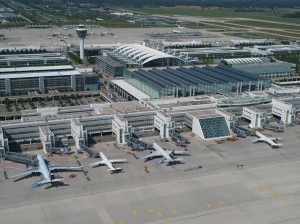 May 17th of this year will mark the 18th anniversary of the start of operations at the new Munich Airport. The "coming-of-age" celebration is the latest highlight in a long success story that has seen this airport advance to take its place alongside Europe's major air transportation hubs. After seeing 12 million travelers in 1992, its first operating year, the new airport handled nearly 33 million passengers in 2009 – almost three times as many. Since May 17, 1992, Munich Airport has counted approximately 416 million passengers, 5.7 million take-offs and landings and more than 2.5 million tons of airfreight.
"Munich Airport has not only met all of the high expectations imposed on it: it has far exceeded them," said airport CEO Dr. Michael Kerkloh, commenting on the upcoming anniversary. "In its 18 years of operation our airport has developed into one of Europe's leading air transportation hubs. In terms of passenger traffic we are number seven in Europe, and in the opinion of the passengers we are number one." And indeed, just a Seite 2 von 2 few weeks ago Skytrax, the aviation research institute, announced that Munich Airport had yet again been voted Europe's best airport and number four in the world in its large-scale survey of more than 10 million airline passengers worldwide.
As one of the two central hubs for air traffic in Germany, Munich Airport plays a key role in this country's transport infrastructure today. For travelers from Bavanria and for the export-driven economy of southern Germany, the connections to 220 destinations in nearly 70 countries around the world are an outstanding competitive advantage. With its workforce numbering approximately 30,000, the airport is also among southern Germany's largest employers.
Related airports
Related people