100 days since satellite terminal launch: MUC and Lufthansa report strong results
Munich Airport and Lufthansa's joint venture, a new satellite terminal in the German airport, has proven to be a resounding success. Celebrating its 100th day in operation, the figures show the project to have been a big hit with staff and passengers alike…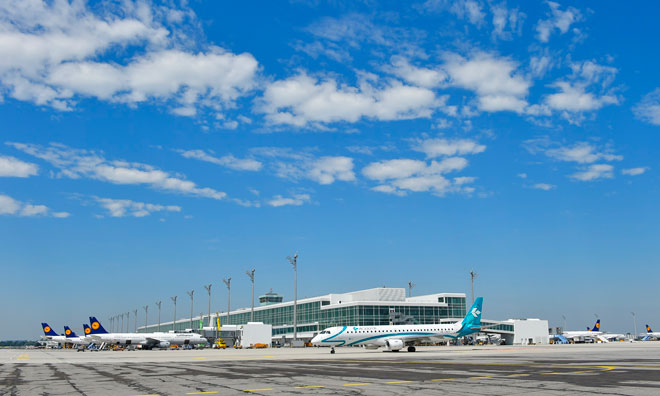 Munich Airport's new satellite terminal is celebrating its 100th day of operation – and results from the first weeks are more than respectable.
Since the opening handling has worked seamlessly in the new building. The launch phase, in which operations were gradually ramped up, continued until early July 2016, leaving time for various tweaks such as improvements to signage and passenger guidance.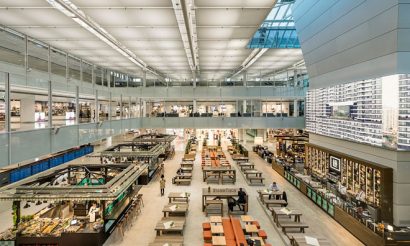 The satellite has been operating at full capacity since early July 2016: In the first 100 days, it has already handled more than 15,000 flights. With its light-flooded spaces and outstanding range of services, the new building – Germany's first midfield terminal – has proved a big hit with the airport's passengers and staff.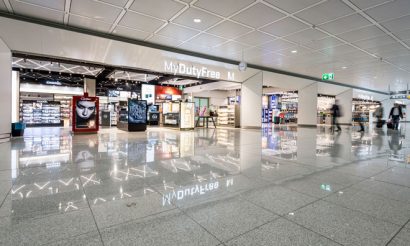 The satellite terminal is a continuation of the successful joint venture between Munich Airport and Lufthansa. It increases the capacity of Terminal 2, which is used by Lufthansa and its Star Alliance partners, by 11 million to 36 million passengers per year. The 27 pier-served stands permit passengers to board aircraft directly without a bus transfer.
Since it opened on 26 April 2016, the satellite has handled over two million passengers, with a quarter of them traveling on intercontinental routes. With the driverless underground personal transportation system (PTS), passengers need less than a minute to get from Terminal 2 to the satellite. The two trains each have four wagons and on average travel about 400km a day. Another advantage of the quick link: passengers departing from Terminal 2 gates can also head over to the satellite to explore the new world of shopping and dining options.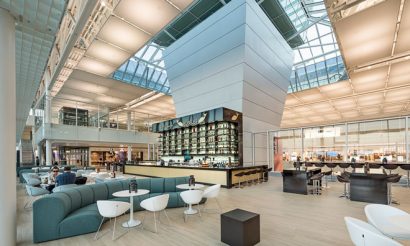 Awaiting guests in the satellite terminal is a total of 7,000m2 of retail space with 16 stores, seven restaurants and three duty free areas. Especially popular: the central marketplace surrounding the apron tower, with a wide range of Bavarian specialties on offer. In the first 100 days, passengers have already enjoyed 13,000 gourmet burgers at 'Hans im Glück'. Guests in the first class lounge and the Lufthansa Senator and Business Lounges (two of each) have shown their appreciation of the Munich specialties on offer, consuming more than 36,000 bread pretzels, 4,500 kilograms of leberkäse and 600 kilograms of the creamy Camembert specialty known as obazda. The satellite's five new Lufthansa lounges have welcomed approximately 115,000 guests since they opened.
Shoppers also have plenty of choice, with an impressive selection of German retailers and famous international brands, ranging from Boggi Milano, Lufthansa World Shop and Picard to Steiff, Van Laack and Victoria's Secret. The stores have registered roughly 140,000 purchases since opening day, with some 320,000 items sold – primarily in the duty free areas and at Victoria's Secret.
Related topics
Related airports
Related airlines