Emirates plane crash-lands at Dubai International Airport
An Emirates airline flight with 300 people on board traveling from India has crash-landed at Dubai International Airport…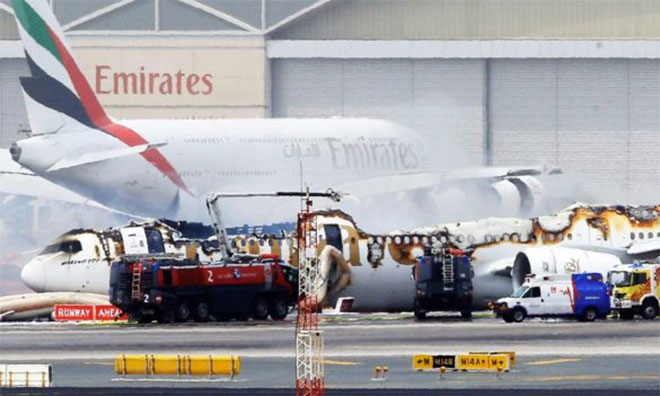 Images posted online show thick black smoke coming from the plane and landing gear cannot be seen.
The Dubai government media office on Twitter has said all passengers were evacuated safely with no reports of injuries.
Also on Twitter, Emirates airline said the Boeing 777 was reportedly flying in from the southern Indian city of Trivandrum with 282 passengers and 18 crew on board.
"Our main priority now is the safety and well-being of all involved," said the airline on Twitter.
Departures and arrivals from the airport have been suspended until further notice.
Related airports
Related airlines
Related organisations