Passengers test innovations on-board Lufthansa's FlyingLab
Posted: 21 July 2016 | Katie Sadler, Digital Content Producer, International Airport Review | No comments yet
For the first time Lufthansa passengers were able to experience and test innovative products and services within its FlyingLab on board an inaugural flight from San José, California to Frankfurt.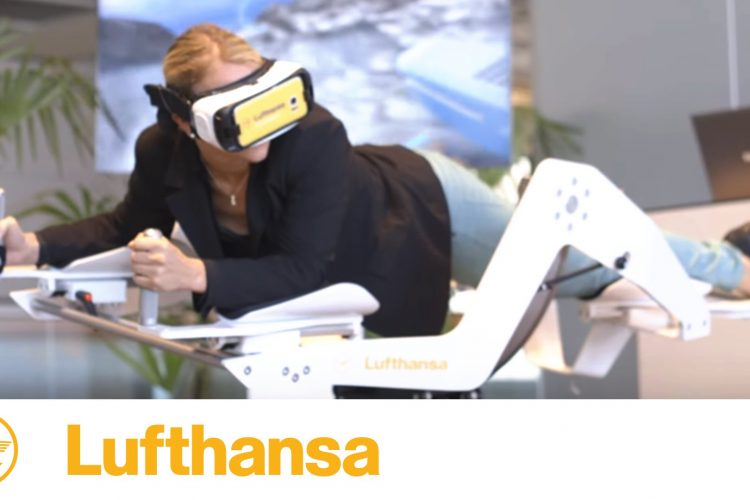 On 01 July Lufthansa launched a new direct flight from Frankfurt to San José in California. Coinciding with the new route, the airline also announced the installation of a FlyingLab whereby registered passengers could experience and test new products and services within the theme of 'Sleeping Better'.
FlyingLab allows passengers to experience and test new products
During the flight, passengers had the opportunity to experience and use innovative sleep masks, headphones, travel pillows and the SPACERSEAT seat cushion which provides greater legroom on flights by placing the cushion on the airline seat. During the flight, passengers were able to make the most of up to an extra 5 centimetres of room for knees and 14 centimetres more legroom. The product can easily fit into carry-on baggage.
In addition, the airline also tested products under the theme of 'Virtual Reality'. Travellers could try out the latest digital equipment and dive into 360-degree videos during the twelve-hour flight and experience powerful image content.
Lufthansa states that it will carry out additional FlyingLab flights on special occasions in the future and will make its internal as well as external developments available to its customers.
"The aim of the FlyingLab is to try out new things quickly and easily"
Commenting on the FlyingLab, Dr Reinhold Huber, Vice President Passenger Experience Design & Ancillaries, Deutsche Lufthansa AG said: "The aim of the FlyingLab is to try out new things quickly and easily. If we find an exciting product, we can thus discover quickly if it appeals to the target group. Lengthy tests can be counterproductive."
Related topics
Related airlines