Subdued tourist bookings slows traffic at Frankfurt Airport
Posted: 10 June 2016 | Katie Sadler, Digital Content Producer, International Airport Review | No comments yet
Frankfurt Airport (FRA) saw passenger figures decline by 5.5 percent compared to the same month the previous year.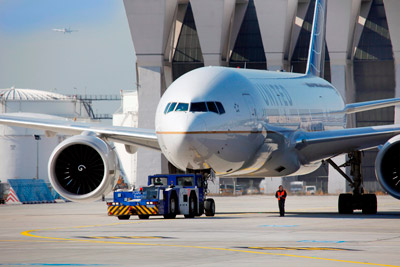 Frankfurt Airport (FRA) saw passenger figures decline by 5.5 percent compared to the same month the previous year.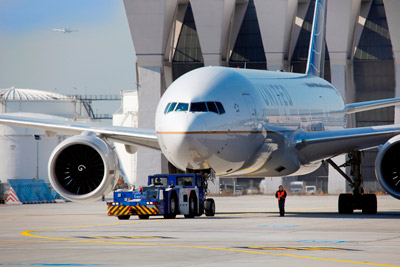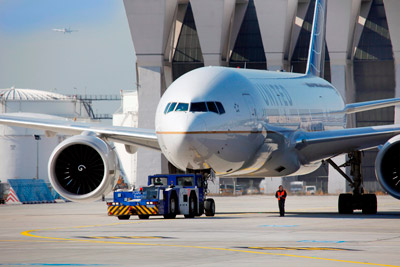 Operator Fraport recorded 5.3 million passengers in May 2016, 5.5 percent down on the same period the previous year. According to the operator, this slowdown primarily reflects an ongoing restraint in holiday travel, particularly to destinations in Turkey and along the Mediterranean coast of northern Africa. As Germany's largest intercontinental hub, Frankfurt Airport has also been particularly affected by the noticeable drop in tourist traffic from the Far East – especially Japan – following the recent terrorist attacks in Europe. In addition, the numerous public holidays in Germany led to a thinning out of the May flight schedule at Frankfurt. Furthermore, the number of weather-related flight cancellations at FRA was relatively high for a May month – affecting about 15,000 passengers alone during May 2016.
Drop in tourist traffic at Frankfurt Airport from the Far East following terrorist attacks
 With 41,181 take-offs and landings, FRA also registered a 3.5 percent dip in aircraft movements. Cargo (airfreight + airmail) throughput also softened slightly to 177,536 metric tons, down by 1.3 percent year-on-year. In line with the trend, accumulated maximum take-off weights (MTOWs) fell by 1.5 percent to 2.6 million metric tons.
International portfolio
Fraport AG's international portfolio of airports continued to report mixed results in May 2016. Ljubljana Airport (LJU) in Slovenia experienced a 9.3 percent slide in traffic to 116,499 passengers, resulting from consolidation of flight offerings. In Peru's capital, Lima Airport (LIM) welcomed 1.6 million passengers – a significant 12.8 percent increase compared to the same month last year.
Fraport's two Bulgarian gateways at Varna (VAR) and Burgas (BOJ) saw their combined traffic jump by 36.5 percent to 229,375 passengers. Thus, the Bulgarian Black Sea Coast has proven its potential to become an alternative holiday destination for travellers from Europe and, above all, from Russia. These holidaymakers are currently avoiding countries on the eastern and southern shores of the Mediterranean Sea because of security concerns. This trend also affected traffic at Antalya Airport (AYT) on the Turkish Riviera, where figures slumped by 37.2 percent to 1.9 million passengers in May 2016. Along with travellers' concerns about terrorism, AYT was impacted by the ongoing political situation between Turkey and Russia. Within Russia, political and economic factors also caused a decline in traffic, especially international air traffic. As a result, passenger numbers at Pulkovo Airport (LED) in St. Petersburg dropped by 7.3 percent to 1.1 million.
In northern Germany, Hanover Airport (HAJ) recorded a moderate 3.1 percent decline to 496,343 passengers, resulting solely from lower tourist traffic. In contrast, Xi'an Airport (XIY) in central China continued to follow a growth path. XIY served some 3.0 million passengers, an increase of 9.7 percent year-on-year.
Related airports
Related organisations