British Airways to launch its longest long-haul flight
Posted: 18 May 2016 | Katie Sadler, Digital Content Producer, International Airport Review | No comments yet
British Airways (BA) has announced it will launch its longest long-haul flight in January 2017, providing a direct service between London and Santiago in Chile.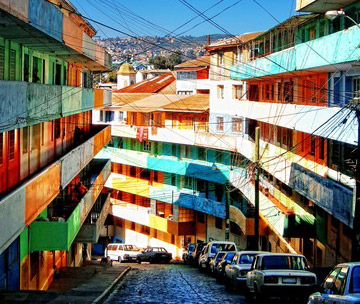 Once launched, the 14 hour 40 minute flight will be the only direct route between London and Chilean capital Santiago. The journey will be almost an hour longer than BA's current longest flight of 13 hours 50 minutes to Buenos Aires.
The four-a-week flight will be served by the airline's most recent aircraft, the 216 seat four-cabin Boeing 787-9 Dreamliner. British Airways is taking delivery of 21 Boeing 787-9 Dreamliners, five of which arrived in 2015 and 11 of which will arrive this year. The final five will be delivered during 2018.
Boeing 787-9 Dreamliner to serve British Airways Santiago service
The airline has also recently launched new services to San Jose in Costa Rica and Lima in Peru.  In addition, it also operates flights to Rio and Sao Paulo in Brazil and Buenos Aires in Argentina.
Alex Cruz, Chairman and CEO of British Airways said: "In recent years we have been increasing our services to South and Central America reflecting the area's continued growth in both business and tourism. This year we've already launched flights to Costa Rica and Peru, and the addition of Santiago will secure another important link between the UK and the region.
"The Chilean economy has been steadily growing, with increasing trade links to Europe so this new direct route will respond to the need for travel between the two Capital cities to do business face-to-face."
"Equally, Chile is of enormous appeal to leisure travellers, especially those looking for adventure, exploration and experiences, thanks to its outstanding and diverse natural beauty and attractions and its great food and wine."
Related topics
Related airlines