United Business Media (UBM) and Mack Brooks Exhibitions collaborate to run headline events at Aviation LIVE in Beijing, China
UBM announced that they have teamed up to deliver the headline events at Aviation LIVE…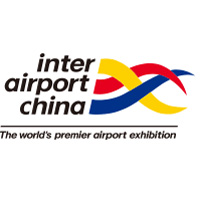 United Business Media (UBM) a multinational media and Events Corporation responsible for the organisation of the ATC Global Exhibition and Conference and Mack Brooks Exhibitions, organisers of inter airport China, announced that they have teamed up to deliver the headline events at Aviation LIVE.
Building on last year's successful ATC Week run by UBM in the UAE, Aviation LIVE is a series of face-to-face events providing education, networking and business opportunities for aviation industry professionals.
Aviation LIVE is anchored by leading international air traffic management event, ATC Global and China's largest event dedicated to airports, inter airport China both taking place on 12-14 September in Beijing.
Speaking about this joint initiative, Paula Milburn, Development Director – Aviation, UBM EMEA stated "China has a rapidly growing aviation industry which is benefiting from significant investment. With the biggest ATC event in China and the biggest airport event in China coming together and these being complimented with a raft of other aviation related activities and events all taking place within a few days, this is a great opportunity for the Aviation community to come together in Beijing between 9th – 14th September"
UBM and Mack Brooks Exhibitions are inviting industry experts and stakeholder organisations to host independent events in advance of ATC Global and Inter Airport so that aviation professionals attending the flagship events can make the very best use of their time away from their place of work and organisations that are running events under the Aviation Live banner can gain exposure to the audience that will be in Beijing for the flagship events.
Events qualifying to take place under the Aviation Live banner can take a wide range of formats including workshops, educational sessions, briefings, site visits, product demonstrations and tours.
Other events already confirmed include the Beijing Capital International
Airport Tour and Beijing Air Traffic Control Centre Tour running on 11th September, led by the Air Traffic Management Bureau of Civil Aviation Administration of China (ATMB).
For further information about hosting an event or attending any of the Aviation LIVE events visit www.aviationlive.net.
Related organisations
Related regions