British Aviation Group continues strong tradition of support for Dubai Airport show
The British Aviation Group will be taking 15 leading UK companies to the Airport Show held in Dubai from 25–27 April 2010…
The British Aviation Group (BAG) will be taking 15 leading UK companies to the Airport Show held in Dubai from 25 – 27 April 2010. These companies will be exhibiting on the UK Pavilion, organised by BAG and supported by UK Trade & Investment.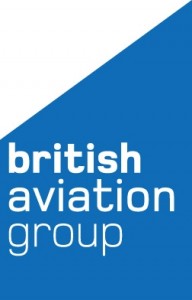 BAG has had a long and productive connection with the Dubai Airport Show, and this year demonstrates the high level of interest from UK suppliers in the region despite the current economic conditions. With the ongoing developments in Oman, and other parts of the Middle East, and together with the strong links between the two nations, BAG sees the Airport Show as an important opportunity for the UK companies exhibiting.
Alan Lamond, BAG Chairman, said:
"The British Aviation Industry has for many years had an impressive track record of involvement in airport financing, masterplanning, design, construction, equipment supply and operations across Europe, the Middle East, Africa, the India subcontinent and Asia. This track record has been built up through unrivalled experience on some of the world's major airport projects.
"Dubai is a key centre for both technological and economic development in the Middle East and it is only right that British companies are keen to take part in the opportunities available."
This event is now in its 10th successful year and has established itself as one of the region's leading aviation forums. The Airport Show in Dubai is the only dedicated show for airport construction, operations, technologies and services in the region.
Alan Lamond is also on the panel and presenting awards at the Emerging Markets Airports Awards on 26 April.