London City Airport chooses CA+ to manage non-aeronautical operations
London City Airport (LCY) has chosen the leading Concessionaire Analyzer+ (CA+) software solution to manage its non-aeronautical operations…

London City Airport (LCY) has chosen the leading Concessionaire Analyzer+ (CA+) software solution to manage its non-aeronautical operations.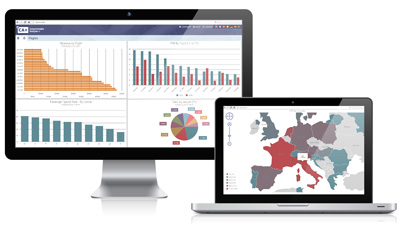 LCY will be using CA+ to improve sales data collection processes so as to enable more efficient automation of contract management and analysis, replacing much of the spreadsheet and manual input of data that today dominates most airport commercial teams. CA+ will allow them to obtain better insights on the sales patterns and to work with concessionaires to evaluate their performance. 
LCY will be fully automating the process of collecting detailed sales data from concessionaires as well as flight details from their operational systems and will be using the CA+ Business Intelligence platform to correlate sales with flight data as well as other operational information. This will enable LCY to measure and analyse sales performance through a number of dashboards and reports on the fly, providing better insights into their sales patterns in order to optimise its retail and food & beverage operations and performance.
Award-winning LCY, situated on the east side of London, and the only airport to be situated actually in London, is a fast growing airport dedicated to providing routes and services essential to the needs of the business traveller. Its proximity to central London makes it a focal transportation point for those wishing to obtain quick access to London's financial, business, government and main shopping districts. In 2015, airport passenger numbers exceeded 4 million and this number is expected to rapidly grow over the coming years.
CA+ CEO John de Giorgio said "like many other airports of varying sizes, LCY places much emphasis on the improvement of non-aeronautical revenues in order to boost profitable. We are thrilled to be working on this project with the team at London City, an exemplary fast growing airport that is achieving international recognition at a steady pace as witnessed by its recent acquisition."
Simon Potts, Director of Non-Aviation Revenue at London City Airport said: "Technology has become increasingly important across all areas of the business, to improve processes and customer experience. CA+ will help us to work smarter, to understand what our passengers want from retail and F&B and how we can optimise services."
CA+ will be showcasing their solution at Passenger Terminal Expo 2016 in Cologne, Germany, between the 15th and 17th March as well as ACI Airport Commercial and Retail Conference and Exhibition in Helsinki, Finland, between the 11th and 13th April. Airports are welcome to discuss improving their non-aeronautical revenues, or get in touch prior to the event for an online demo by emailing [email protected].
Related airports
Related organisations