Technological platform to increase efficiency at Lisbon Airport
Posted: 26 January 2016 | Katie Sadler, Digital Content Producer, International Airport Review | No comments yet
Lisbon Airport will establish a new technological platform designed to make airport operations more efficient through collaborative decision making, sharing of information and the adoption of coordinated processes. Following an agreement signed on the 26 January 2016, Lisbon Airport operation stakeholders, ANA Aeroportos de Portugal (VINCI Airports), NAV, TAP, Portway, and Groundforce, have agreed to […]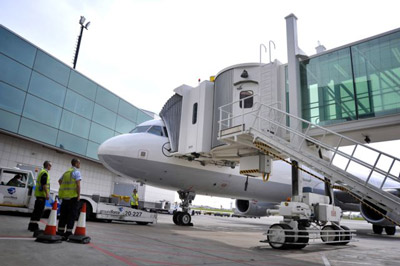 Lisbon Airport will establish a new technological platform designed to make airport operations more efficient through collaborative decision making, sharing of information and the adoption of coordinated processes.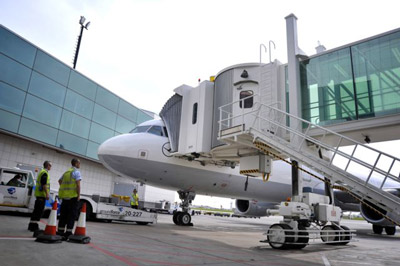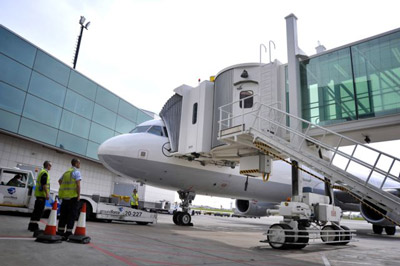 Following an agreement signed on the 26 January 2016, Lisbon Airport operation stakeholders, ANA Aeroportos de Portugal (VINCI Airports), NAV, TAP, Portway, and Groundforce, have agreed to develop a new technological platformto improve efficiency at the airport through information sharing.
Agreement will enhance Collaborative Decision Making at Lisbon Airport
According to the Airport, the companies have been, for several years, committed to implementing Airport Collaborative Decision Making (CDM), one of the technological pillars in establishing the Single European Sky. The major aim of this project is to organise the European air space into blocks that are functional rather than determined by the national borders of the various countries, in order to create safe conditions for dealing with the projected growth in air traffic.
The agreement aims to:
Ensure the technical and procedural mechanisms for sharing operational information at Lisbon Airport, which will provide greater efficiency in the overall airport process and the specific processes of each partner;
Implement procedures that go beyond the mere sharing of relevant information in a timely fashion in order to achieve greater predictability in regard to the fundamental stages associated with the flights processed;
Promote the exchange of information between Lisbon Airport and the NMOC (Network Manager Operations Control) to enable predictability and provide more accurate information;
Create a system and permanently assesses the operational conditions of Lisbon Airport concerning the sharing of information and the conditions of predictability. These assessments will be used to propose concrete actions for improvement.
Related topics
Related airports