Frankfurt Airport passenger traffic continues to rise but cargo falls
Posted: 15 January 2016 | Katie Sadler, Digital Content Producer, International Airport Review | No comments yet
For the first time in its history Frankfurt Airport (FRA) exceeded 60 million passengers in 2015 whilst cargo volumes declined by 2.3 percent. In total, 61,040,613 passengers used Germany's largest air transportation hub in the last year. The airport believes this figure could have reached 3.8 percent without strikes and weather related cancellations. Frankfurt Airport […]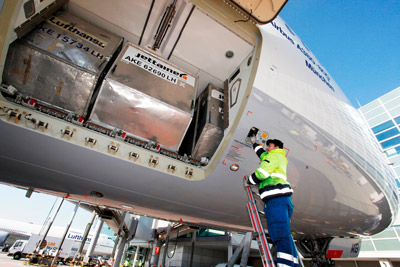 For the first time in its history Frankfurt Airport (FRA) exceeded 60 million passengers in 2015 whilst cargo volumes declined by 2.3 percent.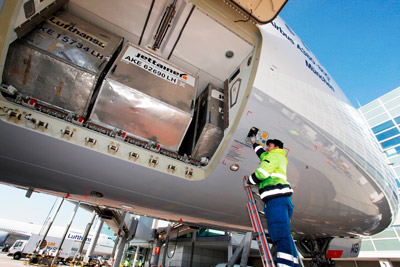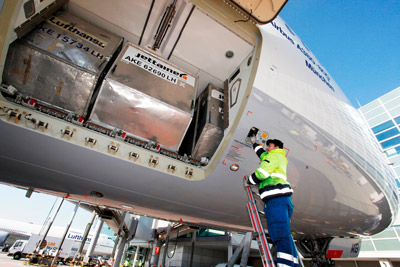 In total, 61,040,613 passengers used Germany's largest air transportation hub in the last year. The airport believes this figure could have reached 3.8 percent without strikes and weather related cancellations. Frankfurt Airport also achieved a new daily peak last year with 217,500 passengers using the airport in a single day on 02 August 2015.
Operator Fraport AG's executive board chairman Dr. Stefan Schulte said:  "We are pleased that so many travellers have placed their trust in us and that we could welcome more than 61 million passengers at Frankfurt Airport last year. This passenger growth is in line with our expectations. In 2015, we had the ground breaking for our new Terminal 3 – an important step in building the foundation for Frankfurt Airport's long-term competitiveness."
Frankfurt Airport cargo decrease due to weakening global trade and economic difficulties in emerging markets
Cargo (airfreight and airmail) volumes declined by 2.3 percent to approximately 2.1 million metric tons in 2015. Frankfurt attributed the decline to weakening global trade and economic difficulties in some emerging markets.  In contrast, accumulated maximum takeoff weights (MTOWs) climbed by two percent to almost 30 million metric tons in 2015 – also a new record figure.  With 468,153 takeoffs and landings, aircraft movements reached a similar level as in the previous year (down 0.2 percent). This reflects the ongoing consolidation activities of airlines, particularly the deployment of larger aircraft types as well as the increase in the number of seats offered per aircraft movement.
Results from Fraport Group's international portfolio
Airports in the Fraport Group's international portfolio registered differing traffic results for the year 2015.  Slovenia's Ljubljana Airport (LJU), the newest member in the Group, registered a strong double-digit gain of 10.0 percent to about 1.4 million passengers.  In Peru's capital city, some 17.1 million passengers travelled via Lima Airport (LIM) – a rise of 9.2 percent year-on-year.  On the Bulgarian Black Sea coast, Fraport Twin Star's airports in Varna (VAR) and Burgas (BOJ), combined, served about 3.8 million passengers, 4.1 percent less than in 2014. Turkey's Antalya Airport (AYT) registered about 27.5 million passengers (down 1.6 percent), while St. Petersburg's Pulkovo Airport (LED) in Russia welcomed nearly 13.5 million passengers (down 5.4 percent).  Elsewhere, Hanover Airport (HAJ) in northern Germany saw passenger figures advance by 3.0 percent to 5.5 million passengers.  Xi'an Airport (XIY) in central China saw traffic climb by 13.0 percent to almost 33 million passengers in 2015.
Regarding the Fraport Group's strategic worldwide orientation, Schulte stated: "The decline in passenger traffic at our Group airports in St. Petersburg, Varna and Burgas, as well as Antalya, is the result of the weak Russian currency and economy.  In contrast, the strong traffic growth recorded at Ljubljana, Lima and Xi'an airports demonstrates the importance and validity of having wide geographic distribution within our portfolio."
Related airports
Related organisations