Plans in place to supply aviation biofuel to all flights at Sea-Tac Airport
Posted: 22 December 2015 | Katie Sadler, Digital Content Producer, International Airport Review | No comments yet
Seattle-Tacoma International Airport (Sea-Tac) in the U.S. will soon supply aviation biofuel to all flights in a move to reduce carbon emissions. On 12 December 2015, Sea-Tac operator The Port of Seattle, Alaska Airlines and Boeing signed a Memorandum of Understanding (MOU) to launch a $250,000 Biofuel Infrastructure Feasibility Study that will assess costs and […]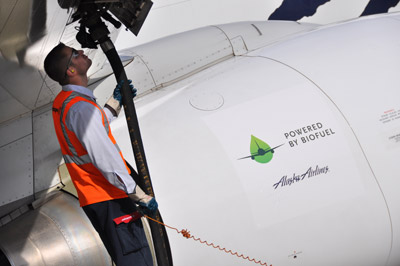 Seattle-Tacoma International Airport (Sea-Tac) in the U.S. will soon supply aviation biofuel to all flights in a move to reduce carbon emissions.
On 12 December 2015, Sea-Tac operator The Port of Seattle, Alaska Airlines and Boeing signed a Memorandum of Understanding (MOU) to launch a $250,000 Biofuel Infrastructure Feasibility Study that will assess costs and infrastructure necessary to deliver a blend of aviation biofuel and conventional jet fuel to aircraft at the airport, a crucial step toward routine biofuel use in the future.
$250,000 aviation biofuel study launched
Port of Seattle Commissioner John Creighton said: "Striving to make Sea-Tac Airport a national leader in developing aviation biofuel infrastructure and incentivising the use of biofuels by our airline partners will grow jobs for our region, decrease our environmental footprint, and benefit both our fence line communities and the airlines that use the airport."
Sea-Tac is the 13th busiest airport in the US serving over 42 million domestic and international passengers each year. It is used by 26 airlines and accommodates more than 380,000 flights annually. The joint venture plans to combine significant quantities of biofuel into the airport's fuel infrastructure.
Sea-Tac Airport plans reduce aircraft-related carbon emissions by 25 percent by 2037
The Port of Seattle has established a Century Agenda Goal to reduce aircraft-related carbon emissions at Sea-Tac Airport by 25 percent by 2037. The airport plans to reduce the majority of these emissions through aviation biofuel.
"We are proud to be the first airport in North America to be certified for reducing carbon emissions by a world-wide independent program," said Port of Seattle CEO Ted Fick. "The port is a committed leader to the region's efforts with environmental stewardship."
Related topics
Related airports