Munich Airport installs energy saving technology at satellite terminal
Posted: 17 December 2015 | Katie Sadler, Digital Content Producer, International Airport Review | No comments yet
According to Munich Airport, the latest energy efficient technology installed at its new satellite terminal will reduce emissions by 40 percent compared to the airport's existing terminals. Due to open in 2016, the new satellite passenger terminal will use the very latest building materials and innovative heating, cooling and lighting technologies to ensure energy usage […]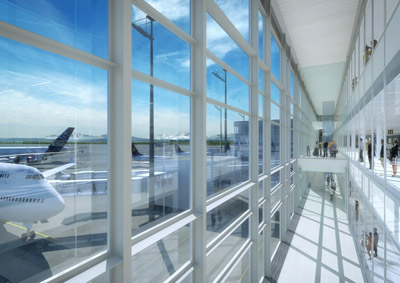 According to Munich Airport, the latest energy efficient technology installed at its new satellite terminal will reduce emissions by 40 percent compared to the airport's existing terminals.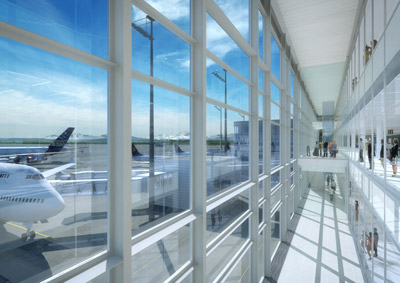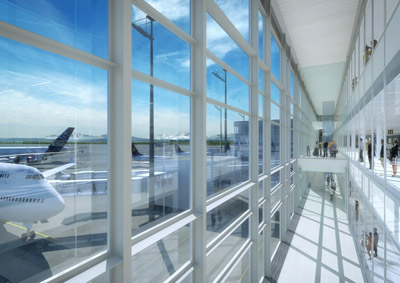 Due to open in 2016, the new satellite passenger terminal will use the very latest building materials and innovative heating, cooling and lighting technologies to ensure energy usage is reduced to a minimal level. Munich airport believes CO2 emissions generated by the building will be 40 percent lower than those emitted by the airport's existing terminal buildings.
CO2 emissions will be 40 percent lower than at existing Munich Airport terminals
The reduction has been aided by the building design which incorporates 'climate façades' on the longitudinal sides of the building. These 4.5-metre-wide spaces separate the heated or cooled building from the open air and act as an accessible climate buffer. The façade is made of a newly-developed type of glass which allows daylight through, but keeps out solar radiation, including heat. The zones combine climate barriers with access points where passengers can change between the building's three passenger levels via escalators.
The Munich Airport's heating and cooling system generates enough energy to maintain the terminal thanks to the recently renovated and expanded CHP (combined heat and power) plant. With this, the airport produces around 60 percent of the power it needs. The resulting waste heat is used for heating at cold times of the year and for cooling in summer, after being converted in an absorption refrigeration unit.
According to the airport, the heating and cooling of the satellite terminal building is via underfloor conduits. Ventilation occurs via displacement ventilation technology and – the external temperature permitting – naturally, via special openings in the building. The use of an innovative lighting concept – LED lamps – also offers further energy-saving potential: these lamps can be individually dimmed in accordance with lighting requirements and are laid out in such a way as to have the optimal effect.
In addition to energy efficient measures in the airport terminal, all aircraft positions will be equipped with so-called "Pre-Conditioned Air Units" (PCA), via which Lufthansa and its partners' aircraft can be heated via the airport's heating network or cooled in the summer via the building's own air conditioning system. The use of the aircraft's own kerosene-powered auxiliary power units will become superfluous, leading to a reduction in noise as well as of CO2 emissions.
Further information on construction of the new satellite terminal at Munich Airport can be found here.
Related topics
Related airports