Cargo traffic at Warsaw Chopin Airport increases
Cargo traffic at Warsaw Chopin Airport has increased, with more than 43,000 tonnes of cargo being handled between January-September 2015. This a record in the airport's history, and is an increase of exactly 6% more than in 2014. Warsaw Chopin Airport handles more than 70% of cargo traffic in Poland. The most commonly carried goods […]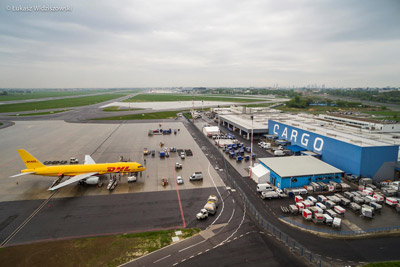 Cargo traffic at Warsaw Chopin Airport has increased, with more than 43,000 tonnes of cargo being handled between January-September 2015.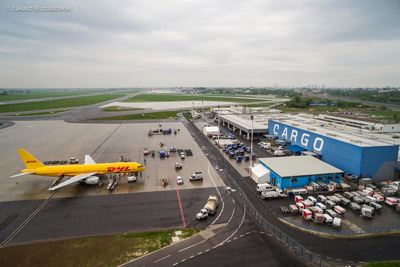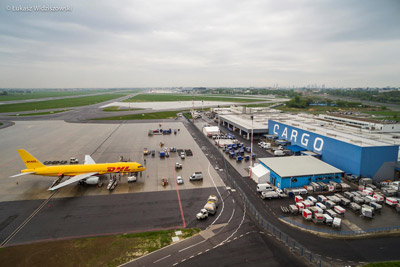 This a record in the airport's history, and is an increase of exactly 6% more than in 2014. Warsaw Chopin Airport handles more than 70% of cargo traffic in Poland. The most commonly carried goods include pharmaceuticals, books and newspapers, as well as consumable parts and materials for heavy industry.
Within the first nine months of 2015, cargo traffic at Warsaw Chopin Airport increased, with imports exceeding exports by 4,336 tonnes.
1-3Q 2014 vs 1-3Q 2015 for import and export of freight from Warsaw Chopin Airport in tonnes: 
 

Jan-Sept 2015

Jan-Sept 2014

Change 2015/2014 [%]

 

Import

Export

Import

Export

Import

Export

Cargo [t]

23,680

19,344

22,530

18,062

5.1%

7.1%

Total

43,023

40,592

6.0%
The most popular cargo destination in terms of volume carried was Leipzig (6,000 t), yet Cologne, New York, Dubai and Chicago also carried large amounts of cargo.
Five most popular cargo destinations at Warsaw Chopin Airport (all operations: import and export): 
Cargo at Chopin Airport Jan-Sept 2015

City

tonnes

Leipzig

5,968

Cologne

5,366

New York

4,376

Dubai

4,374

Chicago

4,188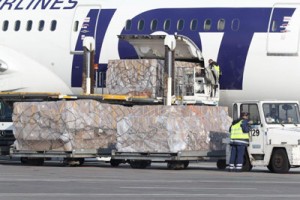 The biggest cargo carrier at Chopin Airport is LOT Polish Airlines, which carried 16,192 tonnes of cargo between January-September 2015. 
Five biggest freight carriers at Warsaw Chopin Airport (all operations: import and export):
Cargo at Chopin Airport Jan-Sept 2015

Carrier

tonnes

LOT Polish Airlines

16,192

UPS Airlines

6,752

European Air Transport

6,003

Emirates

4,374

TNT Airways

2,183
Radoslaw Paruzel, Deputy Director of Warsaw Chopin Airport, said: "For many years we have been continuously trying to make Chopin Airport an important freight port and I am glad that our efforts bring satisfactory results. In the central part of Europe we observe an increasing demand for goods transported by air global cargo carriers show interest in opening regular services from Warsaw. This allows us to hope for further dynamic development of this area of operation."
Related topics
Related airports