Bordeaux Airport passenger traffic rises above national average
Posted: 9 November 2015 | Katie Sadler, Digital Content Producer, International Airport Review
Bordeaux Airport passenger traffic continued to rise sharply during October 2015 exceeding the national French airport average performance for the same period. With passenger numbers rising by 10.8 percent to 490,000 in October 2015, Bordeaux Airport has seen rapid growth in both international traffic and low-cost sectors, up respectively by 23.2 percent and 18.2 percent. […]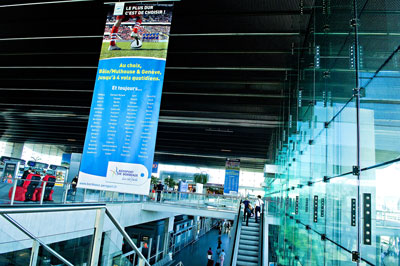 Bordeaux Airport passenger traffic continued to rise sharply during October 2015 exceeding the national French airport average performance for the same period.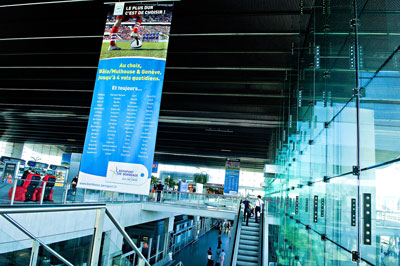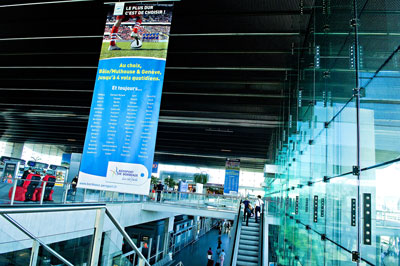 With passenger numbers rising by 10.8 percent to 490,000 in October 2015, Bordeaux Airport has seen rapid growth in both international traffic and low-cost sectors, up respectively by 23.2 percent and 18.2 percent. This has pushed annual growth up by 8.5 percent since the start of the year exceeding the average French airport performance.
Almost 230,000 international passengers passed through Bordeaux Airport
Almost 230,000 international passengers passed through the airport, an increase of 23.2 percent in October and 15.5 percent since January 2015. Travel to European cities significantly contributed to growth witnessed at Bordeaux Airport with Barcelona increasing by 27.1 percent (Vueling), Venice 39.9 percent (Volotea), Porto  54.6 percent (Ryanair), Edinburgh 59.6 percent (Ryanair) and Palma de Majorca (Vueling, Volotea) 79.3 percent.
Domestic traffic rose by 1.8 percent. Corsica continues to post impressive growth with nearly 7,000 passengers, an increase of 39.2 percent. Mixed results for Paris-Orly which saw numbers drop slightly by 1.8 percent and Marseille which fell by -29.4 percent, both due to reduced seat numbers in October.  
206,000 passengers took low-cost flights, which posted growth of 18.2 percent, driven by three major airlines in Bordeaux: easyJet (14 percent, 126,031 passengers), Ryanair (40 percent, 29,816 passengers) and Volotea (46.7 percent, 27,688 passengers).
Related topics
Related airports