Airport security: on board device may have destroyed Metrojet aircraft
Posted: 6 November 2015 | Katie Sadler, Digital Content Producer, International Airport Review
Egyptian airport security has been stepped up as UK intelligence suggests an explosive device may have been placed in the hold of the ill-fated Russian Metrojet aircraft before departure at Sharm el-Sheikh International Airport. A decision to suspend all flights to and from the UK from Sharm el-Sheikh International Airport was announced by the British Government following […]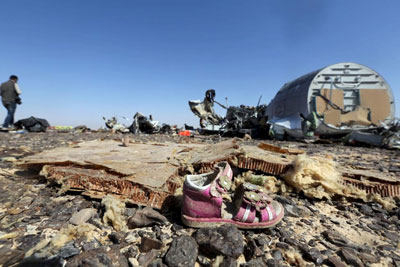 Wreckage from the ill-fated Russian Metrojet aircraft (Image: Reuters)
Egyptian airport security has been stepped up as UK intelligence suggests an explosive device may have been placed in the hold of the ill-fated Russian Metrojet aircraft before departure at Sharm el-Sheikh International Airport.
A decision to suspend all flights to and from the UK from Sharm el-Sheikh International Airport was announced by the British Government following intelligence to suggest the Russian Metrojet Airbus A321 was brought down by an explosive device on 31 October killing all 224 on board. According to reports, it had received intelligence based on intercepted communications between militants in the Sinai Peninsula.
"We have become concerned that the plane may well have been brought down by an explosive device."
On announcing the suspension a Number Ten spokesperson said: "While the investigation is still ongoing we cannot say categorically why the Russian jet crashed. But as more information has come to light we have become concerned that the plane may well have been brought down by an explosive device."
"In light of this and as a precautionary measure we have decided that flights due to leave Sharm for the UK this evening will be delayed. That will allow time for a team of UK aviation experts, currently travelling to Sharm, to make an assessment of the security arrangements in place at the airport."
According to BBC News, UK investigators at the scene are now coming to the conclusion that a bomb was planted in the hold prior to take-off and suspect someone with access to the aircraft's baggage compartment inserted an explosive device inside or on top of the luggage just before departure at Sharm el-Sheikh.
On the 03 November, Hossam Kamal Egyptian Minister of Civil Aviation highlighted any 'speculation about the cause of the accident at this stage is premature and not dependent on any concrete evidence or data.'
Although partially damaged, the Cockpit Voice Recorder (CVR) of the Airbus A321-200 has been located and work to extract the data has now begun.
Airport security concerns at Sharm el-Sheikh International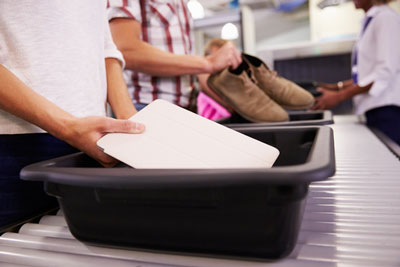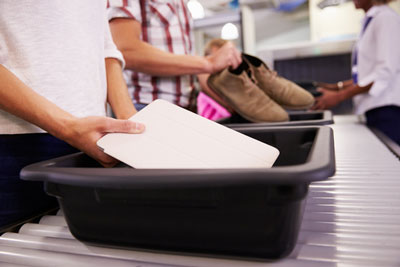 UK Prime Minister David Cameron and President Abdel Fattah El-Sisi of Egypt meet yesterday to discuss the current Security situation. The Prime Minister stated that both parties were "committed to working together in the short term to meet all concerns about the security of the airport in order to enhance the safety of departing passengers." However, according to a report by the Guardian newspaper, Britain had concerns about Sharm el-Sheikh airport security 10 months before the tragic incident. A spokesperson from the Prime Minister's office stated that a team of security experts was sent to both the Egyptian airport and beach resort at the end of last year. The spokesperson said the Egyptians had responded to some of the concerns raised by the UK and there had been "good cooperation".
Commenting on concerns 10 months ago, President Abdel Fattah El-Sisi of Egypt said: "We have received the teams, we have cooperated with them. And they checked the security actions; they were happy with that, and we are still ready to cooperate on this particular area. Not necessarily on one airport but with all the airports."