MNAA implements largest geothermal lake plate cooling system in North America
Posted: 28 October 2015 | Kate Douetil
The Metropolitan Nashville Airport Authority (MNAA) today broke ground on what will be the largest geothermal lake plate cooling system in North America.    This historic sustainability project is expected to be completed in summer 2016, and can be seen as an innovative use of a former rock quarry.   The former 43-acre Hoover rock […]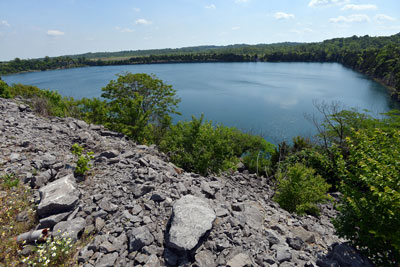 The Metropolitan Nashville Airport Authority (MNAA) today broke ground on what will be the largest geothermal lake plate cooling system in North America.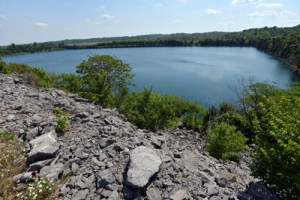 This historic sustainability project is expected to be completed in summer 2016, and can be seen as an innovative use of a former rock quarry.  
The former 43-acre Hoover rock quarry is located east of Donelson Pike and Nashville International Airport (BNA) Runway 2R/20L. The quarry has an average depth of 150 feet and contains approximately 1.5 billion gallons of water. At a depth of 50 feet, the water is 50 degrees Fahrenheit year round.
The project takes advantage of that cool temperature by circulating water through geothermal heat exchangers submerged in the quarry, to the airport terminal's central plant, providing cooling for the entire terminal. In addition to the geothermal system, the project will also allow for the use of the quarry water for landscape irrigation.
In 2010, Nashville International Airport (BNA) was selected by the FAA as one of 10 airports across the U.S. to participate in the Sustainable Master Plan Pilot Program. To operate in a sustainable manner requires a long-term, integrated and comprehensive process, which considers the airport's impact on the natural world, the surrounding community and the regional economy.
In October 2012, MNAA leaders completed BNA's first Sustainability Plan and will use this working document to expand MNAA's sustainability efforts and deepen a culture of environmental stewardship over the long term.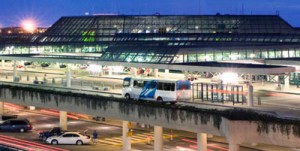 The geothermal lake plate cooling system is expected to reduce electricity usage by 6,000 kilowatts of peak demand, resulting in annual savings of 1.3 million kilowatt-hours and 30 million gallons of potable water. MNAA's utility savings are expected to be more than $430,000 per year.
The project was developed and engineered by Energy Systems Group, Garver, and Smith Seckman Ried. Blakley Construction Services is delivering this fast-track geothermal lake plate cooling system by utilising a design-build contracting method. As a result, design and construction support services are being provided by Energy Systems Group, Garver Engineers, and Smith Seckman Ried.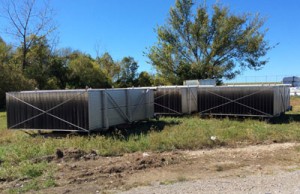 "This is a remarkable project for its scope, ingenuity and efficiency," said Rob Wigington, president and CEO of MNAA. "The Airport Authority is committed to making sustainability an integral part of our business model. Not because sustainability is easy—rather, it is often a complex process—but because the benefits to our airports, the region and our environment are overwhelmingly positive. This historic project will significantly reduce our electricity usage and potable water consumption, which will result in substantial annual utility savings. This is the very essence of sustainability."
For more information, please visit www.flynashville.com
Related topics
Related airports
Related organisations