Cleared for Landing: U.S. preclearance
Posted: 16 October 2015 | Katie Sadler, Digital Content Producer, International Airport Review
U.S. Customs and Border Protection (CBP) discuss the outcomes and experiences of U.S. preclearance for international travellers. Preclearance operations began in Toronto in 1952 and now operate in Aruba, the Bahamas, Bermuda, Canada, Ireland and the United Arab Emirates. CBP personnel at 15 preclearance airports worldwide inspect travellers for compliance with U.S. immigration, customs and […]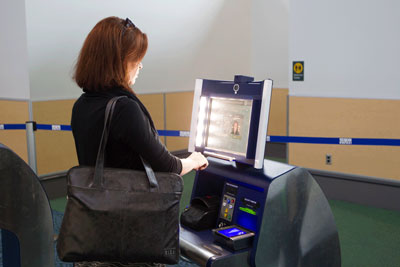 Image; U.S. Customs and Border Protection
U.S. Customs and Border Protection (CBP) discuss the outcomes and experiences of U.S. preclearance for international travellers.
Preclearance operations began in Toronto in 1952 and now operate in Aruba, the Bahamas, Bermuda, Canada, Ireland and the United Arab Emirates.
CBP personnel at 15 preclearance airports worldwide inspect travellers for compliance with U.S. immigration, customs and agriculture laws before the travellers board a U.S.-bound aircraft. Passengers and their luggage also must pass security screening equal to U.S. Transportation Security Administration inspection before boarding.
 "We need to secure international travel, and we also want to facilitate its growth and to provide a welcoming experience for travellers coming to the U.S.," said CBP Deputy Commissioner Kevin K. McAleenan. "International travel to the U.S. continues to grow at 4 percent to 5 percent each year since 2009. We need to encourage this growth while addressing threats to commercial aviation as early as possible in the travel cycle."
According to CBP, preclearance demonstrates the protection value of pushing homeland security out beyond U.S. physical borders, creating an early line of defence which will stop possible law breakers before they board. The travelling public can also expect reduced crowding and wait times upon their arrival.
CBP highlight the benefits of the new preclearance baggage systems where passengers drop off their labelled and checked luggage before baggage is bar-code scanned, photographed, X-rayed and weighed by airport personnel. The bags then leave the passengers custody and enter a separate, secure processing system. The procedure is particularly beneficial for travellers arriving at preclearance from other flights.
When passengers using the new baggage system meet with a CBP preclearance officer for inspection, the officer is able to pull up baggage information on a screen. After questioning the traveller, the officer can designate that one or all of the bags be retrieved for closer physical examination. Baggage data from the system gives officers the background intelligence to ask the traveller correct questions before proceeding.
U.S. preclearance allows airports and air carriers to increase business in surprising ways
CBP also demonstrates the benefits of preclearance for both airports and airlines. The department maintains that easing and accelerating passengers through airports via preclearance allows airports and air carriers to increase business in surprising ways.
With preclearance, airports and airlines can expand the number of flights and routes and reduce international airport congestion.
Preclearance also boosts the number of passengers at airports increasing demand for food and beverage outlets as well as retail. Steve Hankinson of the Vancouver Airport Authority explains "The growth in connecting traffic has resulted in additional demand for food and beverage and for retail services," The growth in air traffic has "increased the benefit to the airport because we're able to do more business post-CBP with the customer and that results in revenue being generated for the airport."
Due to the many advantages of preclearance, the U.S. CBP launched a formal process for international airports to apply to host preclearance operations. Each applicant was rated on four criteria: facilitation, security, feasibility and strategic impact. The 10 airports identified airports will pay for roughly 85 percent of preclearance costs and have the ability to negotiate and design the preclearance model they require depending upon scale and system capability.
The Customs and Border Protection article on U.S. preclearance can be read in full here.
Related topics
Related organisations