Facial recognition technology installed at Orlando International Airport
Posted: 2 October 2015 | Katie Sadler, Digital Content Producer, International Airport Review
Orlando international Airport has introduced facial recognition technology to its automated passport control (APC) kiosks in order to comply with new requirements from the U.S. Customs and Border Protection. The installation of APC kiosks have become a regular feature at U.S. airports. In June 2015, the U.S. CBP updated requirements for APC kiosks at borders […]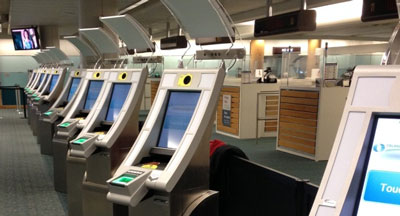 Orlando international Airport has introduced facial recognition technology to its automated passport control (APC) kiosks in order to comply with new requirements from the U.S. Customs and Border Protection.
The installation of APC kiosks have become a regular feature at U.S. airports. In June 2015, the U.S. CBP updated requirements for APC kiosks at borders to include facial recognition technology. This calls for APC kiosks to authenticate identity by matching people's faces to the biometric record in their e-passport. Orlando airport is the first to put this in place.
SITA, provider of border security and IT solutions, will be supplying the technology needed to update APC Kiosks at Orlando Airport. In addition to its work with Orlando International Airport, SITA is supporting other airports to meet the CBP requirements of making the kiosks available to more passengers.
New U.S. CBP requirements for APC kiosks to include facial recognition technology
Paul Houghton, SITA President, Americas, said: "More and more, passengers arriving in the USA have the opportunity to use automated kiosks to make their way through the customs and immigration checks. These kiosks are a welcome addition to arrival areas and have helped reduce lines by as much as 40 percent.
"Now, there is added security as the CBP requires facial biometrics to be matched to the e-passport being presented. Almost 500 million e-passports have been issued globally; these hold facial biometrics while some also contain fingerprints. Our SITA APC kiosks comply with all the latest requirements and help bolster more efficient security checks at the airports."
Nearly all passengers arriving on international flights can now use SITA APC kiosks at Boston, Miami, Las Vegas, Los Angeles and Orlando airports. All these airports have upgraded their kiosks so that business or tourist visa holders, certain travellers with border crossing cards, and airline crew members can use them.
Related topics
Related airports