11 million passengers recorded at Abu Dhabi International Airport during first half of 2015
Posted: 30 July 2015 | Katie Sadler, Digital Content Producer, International Airport Review
Abu Dhabi International Airport recorded over 11 million passengers during the first half of 2015, a rise of 17.2% compared to the same period last year. A total of 11,111,577 passengers passed through Abu Dhabi International Airport during the first half of 2015 compared with 9,481,744 the previous year. Furthermore, the airport recorded 1,848,080 passengers […]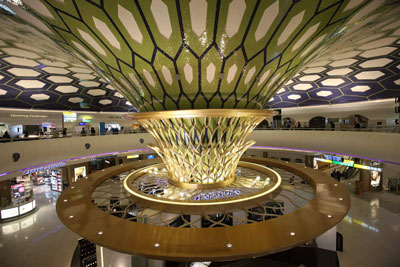 Abu Dhabi International Airport recorded over 11 million passengers during the first half of 2015, a rise of 17.2% compared to the same period last year.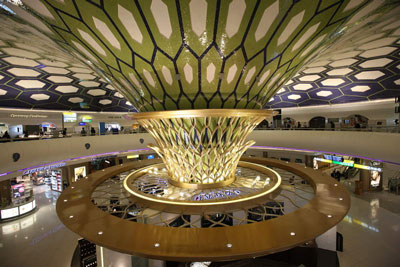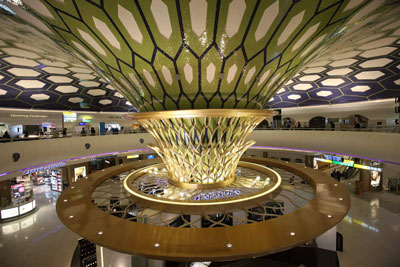 A total of 11,111,577 passengers passed through Abu Dhabi International Airport during the first half of 2015 compared with 9,481,744 the previous year. Furthermore, the airport recorded 1,848,080 passengers in June 2015, an increase of 10.8 percent on June 2014 figures.
 In addition, aircraft movements rose 15 percent to 84,938 compared to 73,862 movements during the first half of 2014. Cargo activity also recorded an increase of 9.6 percent to 414,203 tons handled.
Eng. Mohamed Mubarak Al Mazrouei, Chief Executive Officer at Abu Dhabi Airports, said: "It is very encouraging to see a constant increase in passenger traffic numbers, despite the challenges it poses. This continuous growth further demonstrates the fact that travellers increasingly see Abu Dhabi both as a destination of choice and as a logical transit point on long journeys. This in turn is further evidence of the airport's rapidly growing status as a vital global transportation hub. The Capacity Enhancement Program, which is helping us address the more immediate demands of the passenger growth, is on track as part of our commitment to deliver to our promise and present a unique travel experience, through implementing innovative solutions."
The increase has been attributed to the addition of several new routes including flights to Madrid, Pune, Edinburgh, Venice and Entebbe.  Demand has prompted flight frequency to increase between existing routes. Just last month, the airport announced 271 additional weekly flights for its summer programme.
India retained its top spot as the airport's largest market, and traffic to and from the capital to the subcontinent recorded a 57.8 percent rise during the six months compared to last year.  Saudi Arabia, Germany, Pakistan and the UK were the next largest in terms of passenger volume to and from Abu Dhabi.
Related topics
Related airports