Dates announced for inter airport South East Asia 2017 exhibition
Posted: 22 July 2015 | Katie Sadler, Digital Content Producer, International Airport Review
Dates have been revealed for the 5th inter airport South East Asia exhibition held at the Singapore Expo in 2017. The airport equipment exhibition will make a return to South East Asia following an event in January 2015 which welcomed 3,000 airport professionals. The 2017 show, expected to be its busiest yet, will take place […]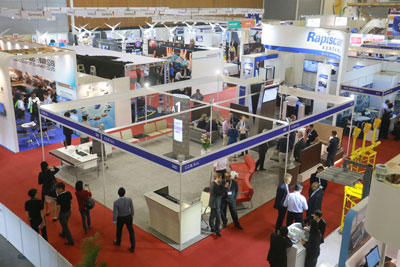 Dates have been revealed for the 5th inter airport South East Asia exhibition held at the Singapore Expo in 2017.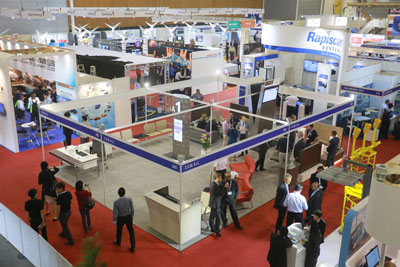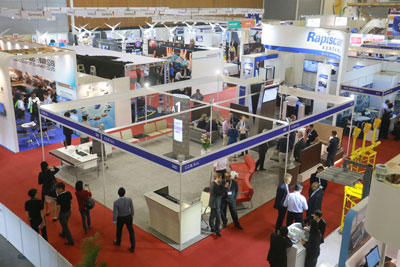 The airport equipment exhibition will make a return to South East Asia following an event in January 2015 which welcomed 3,000 airport professionals. The 2017 show, expected to be its busiest yet, will take place at the Singapore Expo from the 15-17 February 2017.  The upcoming exhibition will feature additional co-located events through activities that will feature conferences, seminars, and training sessions. One of the co-located events already confirmed to take place in 2017 is Smart Airports – South East Asia Conference, attracting globally renowned speakers and senior airport managers from across the South East Asia region.
Popularity of the exhibition has been accelerated through the growth of regional air travel and resulting airport expansion. Amongst others, growth projects include; Indonesia's USD 5.4 billion budget to develop airports around the country over the next five years, Malaysia's plans to expand Penang International Airport and Langkawi International Airport, Philippines' potential USD 338 million development project of Manila's Ninoy Aquino International Airport, Thailand's plan to expand the Navy-owned U-Tapao Rayong-Pattaya International Airport, and Vietnam's USD 5.6 billion first stage development project of Long Thanh International Airport.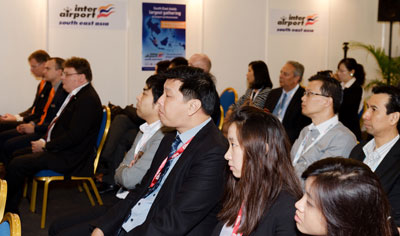 Regional and international support for the exhibition continues from the Civil Aviation Authority of Singapore (CAAS) and the Singapore Tourism Board (STB), while the British Airports Services and Equipment Association (BASEA) and the German Airport Technology & Equipment Association (GATE) are also represented.
Commenting on the 2017 event, President of GATE, Dieter Heinz, said: "GATE are delighted to return to Singapore in 2017 and are looking forward to arranging a pavilion for German suppliers at the exhibition. The feedback from suppliers at the 2015 event was very positive and we look forward to representing German airport equipment suppliers again at the 2017 edition."
Michael Wilton, Exhibition Director for inter airport organiser Mack Brooks Exhibitions, added: "inter airport has the track record and history in displaying the world's leading suppliers and technologies available in the market. The 2015 event enabled those responsible for the creation, upgrading, maintenance, and development of airports across the region in order to meet, learn, discuss, and discover the very best solutions to their demands. The 2017 edition will be larger and provide a wider range of airport equipment, technology, security, design, and service providers than ever before."
Further information regarding the 2017 inter airport South East Asia exhibition can be found here.
Related topics
Related regions