Haneda Airport to introduce next generation robots
Posted: 7 July 2015 | Katie Sadler, Digital Content Producer, International Airport Review
Japan Airport Terminal Co. Ltd. (JAT), operator of Haneda Airport in Tokyo, has signed an agreement with CYBERDYNE Inc. for the supply of next generation robots including Robot Suits and Cleaning Transport Robots at airport passenger terminals. JAT has agreed to introduce Cybernics technologies in order to plan for growing demand of airline services in the […]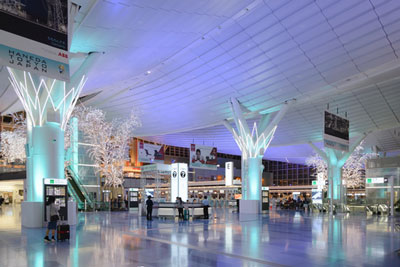 Japan Airport Terminal Co. Ltd. (JAT), operator of Haneda Airport in Tokyo, has signed an agreement with CYBERDYNE Inc. for the supply of next generation robots including Robot Suits and Cleaning Transport Robots at airport passenger terminals.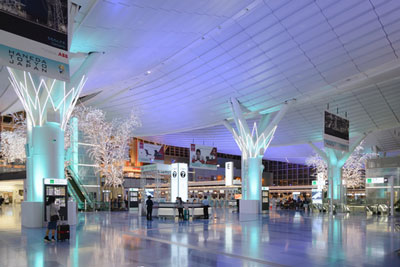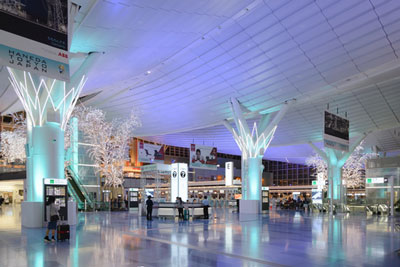 JAT has agreed to introduce Cybernics technologies in order to plan for growing demand of airline services in the greater Tokyo area. In addition, Japan is faced with issues associated with an ageing population, lower birth rate and declining labour population. JAT has responded by agreeing to install cutting-edge technology in Haneda's passenger terminal buildings.
The airport also aims to demonstrate home grown technology at the main gateway to Japan; providing quality services to airport customers based on safety, security, and convenience. It is hoped the new technology will produce a healthy and comfortable working environment for airport employees whilst creating an airport that is a world pioneer in robot technology.
Several different robot products developed and manufactured by CYBERDYNE will be introduced for use in the Haneda Airport terminal buildings. They include Robot Suit HAL for Labor Support, designed to alleviate workers risk of backache by reducing load on their lumbar when they lift heavy items, Cleaning Robots, and Transport Robots. The contract includes a maintenance agreement and the development of next-generation airport models using robot technology combining JAT knowledge and airport Cybernics trials.