Aéroports de Lyon far exceeded its objective of achieving the Airport Carbon Accreditation level 2
Posted: 16 June 2015 | Aéroports de Lyon
With a 21 % reduction in CO² emissions in 2014, Aéroports de Lyon far exceeded its objective of achieving the ACA (Airport Carbon Accreditation) level 2…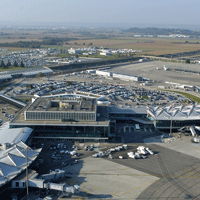 A plan of action has been launched in order to achieve the European standard level 3 in 2016. The company has made the reduction of its environmental footprint one of its main priorities.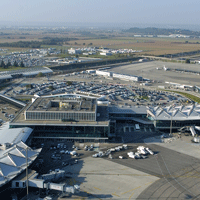 For over 15 years, Aéroports de Lyon has been committed to sustainable development and the fight against global warming. The company is a pioneer in this field in the airport industry. Lyon-Saint Exupéry is in fact the only airport in France to have upheld the objectives of the Grenelle I (2008) and II (2011) through a specific plan of action. In 2011, they were also the first airport in France to implement a 100% green power supply.
In 2012, Aéroports de Lyon joined the Airport Carbone Accreditation (ACA) program, launched in 2009 by ACI Europe. With 115 certified airports worldwide, this program helps guide airport hubs and the companies present on their sites in their efforts to reduce their CO² emissions.
One year after achieving its level 1 accreditation (April 2013), Aéroports de Lyon obtained the ACA level 2 in March, a measure that confirms the effectiveness of the policies set in place to combat global warming.
In April 2015, the airport had its level 2 accreditation renewed, a recognition of its 21% reduction in CO² emissions in 2014 compared to 2013. This successful outcome is the result of a concrete plan of action, and a carbon management system that has been effectively implemented. This plan allows the airport to pinpoint the biggest sources of CO² emissions, and in doing so to define strategic priorities. This resulted in the decision to change the existing heating system, contributing to the significant reductions achieved in 2014.
Aéroports de Lyon's current challenge is to obtain the ACA level 3 accreditation in 2016. In order to obtain level 3 certification, the sustainable development scope of action will need to involve all companies in the airport hub.
With 200 companies based at Lyon-Saint Exupéry, this is an ambitious project, but Aéroports de Lyon has mobilised the resources needed to fulfill its objectives, including the creation of a Carbon Club in April 2015 that 20 companies have already joined. Ultimately, this club will represent over 50 % of the 5,000 employees working in the companies based at the airport hub.
As part of its plan to achieve the ACA level 3 certification, Aéroports de Lyon has already initiated two major projects: collaborative carbon management and the inter-company travel plan.