Planned Mexico City Airport gains support from IATA
Posted: 9 June 2015 | Katie Sadler, Digital Content Producer, International Airport Review
The International Air Transport Association (IATA) has signed a Memorandum of Understanding to support construction of the proposed Mexico City Airport. The IATA and Mexico's Ministry of Communications and Transportation agreed a Memorandum of Understanding (MOU) in which the IATA will provide technical and operational assistance for the design and construction of Mexico City's new […]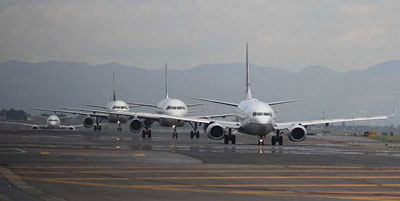 The International Air Transport Association (IATA) has signed a Memorandum of Understanding to support construction of the proposed Mexico City Airport.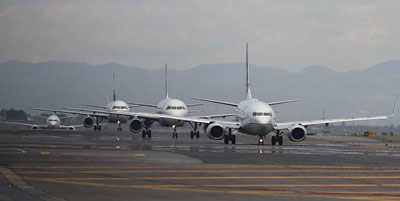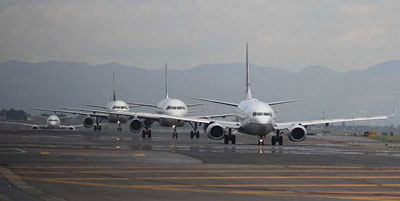 The IATA and Mexico's Ministry of Communications and Transportation agreed a Memorandum of Understanding (MOU) in which the IATA will provide technical and operational assistance for the design and construction of Mexico City's new airport. Additionally, the IATA will provide technical and professional advice for the current Mexico City Airport while construction is underway.
Tony Tyler, IATA's Director General and CEO said: "The MOU further strengthens the already strong ties between IATA and air transport in Mexico. We are proud of a partnership that will help make sure the future Mexico City airport meets the needs of the growing flying public and is a facility that is comfortable, efficient, and cost-effective both for air travellers and airlines."
Gilberto López Meyer, Director General of Mexico's General Directorate of Civil Aviation commented: "The MOU will allow the Mexican government to understand and adopt global best practices in the design of large-scale hub airports, just what we are looking to achieve with the new Mexico City airport. Additionally, IATA's experience analysing the management of slots will improve the process and align it with global best practices and be very helpful ahead of the increased air traffic in the country."
The agreement also has provisions for the study of the slot management at the existing saturated Mexico City International Airport maximising capacity.
Tyler continued: "IATA is pleased to be working with the Mexican authorities from the early stages on one of the region's most significant air transport infrastructure projects. By working together we can ensure that the right decisions are made. The key to success is consultation, so that what is built meets the needs of the airlines at a cost they can afford. We look forward to the collaboration that will make Mexico City's new airport an example other regional developments can emulate,"
 The new Mexico City Airport is due for completion in 2020.
Related topics
Related organisations
Related regions