Work to begin on Bohol Airport Project
Posted: 3 June 2015 | Katie Sadler, Digital Content Producer, International Airport Review
The Phillippines Department of Transportation and Communication (DOTC) has signed an agreement with Japanese joint venture Mitsubishi Corporation and Chiyoda Corporation to begin work on the new eco-friendly Bohol Airport Project. The development will now commence in June 2015 and is expected to be complete by early 2018. The new PHP 7bn Bohol Airport will […]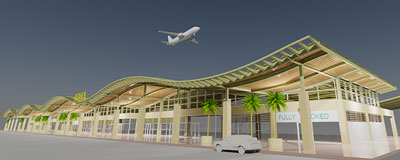 The Phillippines Department of Transportation and Communication (DOTC) has signed an agreement with Japanese joint venture Mitsubishi Corporation and Chiyoda Corporation to begin work on the new eco-friendly Bohol Airport Project.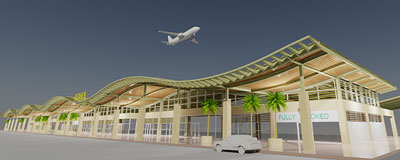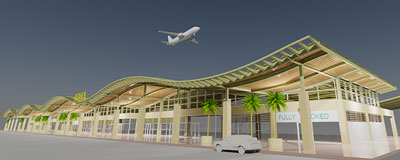 The development will now commence in June 2015 and is expected to be complete by early 2018.
The new PHP 7bn Bohol Airport will replace the current Bohol gateway, Tagbilaran Airport which is the eleventh busiest airport in the country. In 2013 789,800 passengers passed through the airport despite its restricted size of only 850 square metres.
DOTC Secretary Jun Abaya said: "Tourists in Bohol continue to grow each year that passes. Unfortunately, the current airport may not be able to accommodate the increase over time. This gives us the need to cater to the increasing number of tourists and this means modernizing and expanding the airport with a design that is of international standards."
The first greenfield airport under the Aquino Administration is ten times bigger than the existing Tagbilaran Airport, with a floor area of around 8,800 square metres, increasing annual passenger capacity to 1.7 million passengers.
The new airport is continuing Bohol's philosophy of eco-tourism branding with the installation of environmentally friendly and energy saving features such as the installation of LED lights and air conditioning in the pre-departure area operating with solar powered energy.
The DOTC is currently in the process of bidding out the operations and maintenance of the airport. The winning bidder will take over upon completion of civil works.