Cardiff Airport achieves zero waste status
Posted: 20 May 2015 | Katie Sadler, Digital Content Producer, International Airport Review
Zero waste to landfill status has been achieved at Cardiff Airport thanks to a composting system known as The Rocket. This means that all waste produce created across the Airport as a result of day to day operations; from food to plastic packaging, grass cuttings and heavy pieces of old or broken equipment is now […]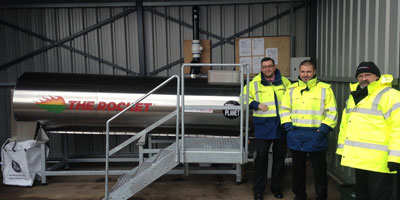 Zero waste to landfill status has been achieved at Cardiff Airport thanks to a composting system known as The Rocket.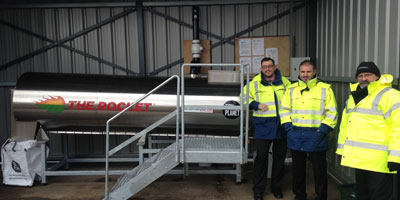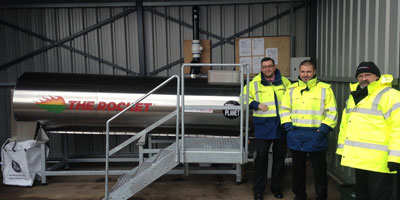 This means that all waste produce created across the Airport as a result of day to day operations; from food to plastic packaging, grass cuttings and heavy pieces of old or broken equipment is now disposed of either by recycling or using waste to energy methods.
The airports status has been aided by the installation of 'The Rocket' – a fully automatic In Vessel Composting system designed to turn organic wastes including food and garden wastes into compost.
Debra Barber, Managing Director at Cardiff Airport, said: "I couldn't be more proud of the dedication and passion shown by the team in recent years to really focus in on effective and sustainable waste management, and the important positive impact this can have on the environment.
"Thanks to the innovative processes now in place at Cardiff Airport we are able to ensure that absolutely no waste goes to landfill but instead goes towards creating new energy and materials. Our aim as an Airport is to become an exemplar of responsible waste management and we look forward as a team to using new technology and innovation to continue on our journey."
Related topics
Related airports