NATS reports increase in UK air traffic
Posted: 15 May 2015 | Katie Sadler, Digital Content Producer, International Airport Review
The latest figures for UK air traffic show an increase of 1.2 percent in April compared to the same month last year. In total NATS handled 192,843 flights during the month of April. The increase was attributed to a 6.4 percent rise in transatlantic arrivals and departures. In addition, April saw an increase in both […]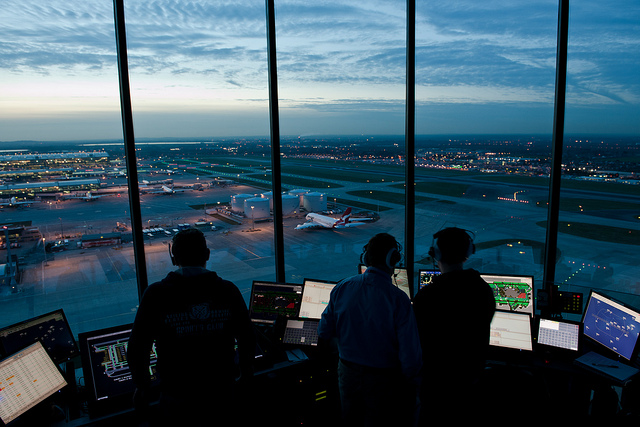 The latest figures for UK air traffic show an increase of 1.2 percent in April compared to the same month last year.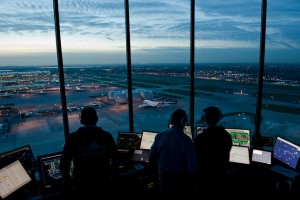 In total NATS handled 192,843 flights during the month of April. The increase was attributed to a 6.4 percent rise in transatlantic arrivals and departures. In addition, April saw an increase in both transatlantic overflights (3.6%) and domestic flights which saw an increase of 3.5 percent.
The rise in all market sectors last month was not only because of the introduction of the airline's summer schedules, but also due to a run of good weather conditions. April also saw industrial action by air traffic controllers in France, with some airlines choosing to re-route through UK airspace.
NATS reported an increase in traffic at all UK airports, with London City seeing the greatest increase at 15 percent. Glasgow and Stansted also witnessed improvements with an increase of 9.4 and 7.1 percent respectively.
There was 1,511 minutes of NATS attributed delays in April 2015, up from 716 minutes in April 2014. However, the average en-route delay per flight remained at 0.47 seconds.
Martin Rolfe, Managing Director Operations, NATS, said: "Several airports have reported record passenger numbers last month and that has been mirrored by a rise in air traffic. This is both an encouraging sign for the industry as a whole and an indicator of the wider economic recovery.
"Although the French industrial action caused some disruption to flights, we safely handled high levels of traffic choosing to re-route through UK airspace on those days.
"April also saw the introduction of the airline summer schedules marking the beginning of the busiest period of the year and we have already put preparations in place to ensure we maintain our levels of service as traffic levels rise."
Infographic showing UK air traffic statistics for April 2015: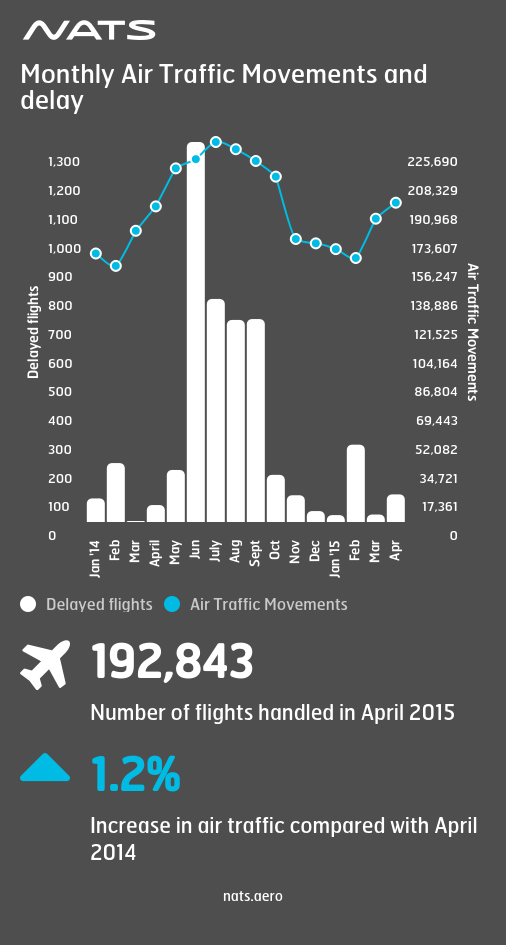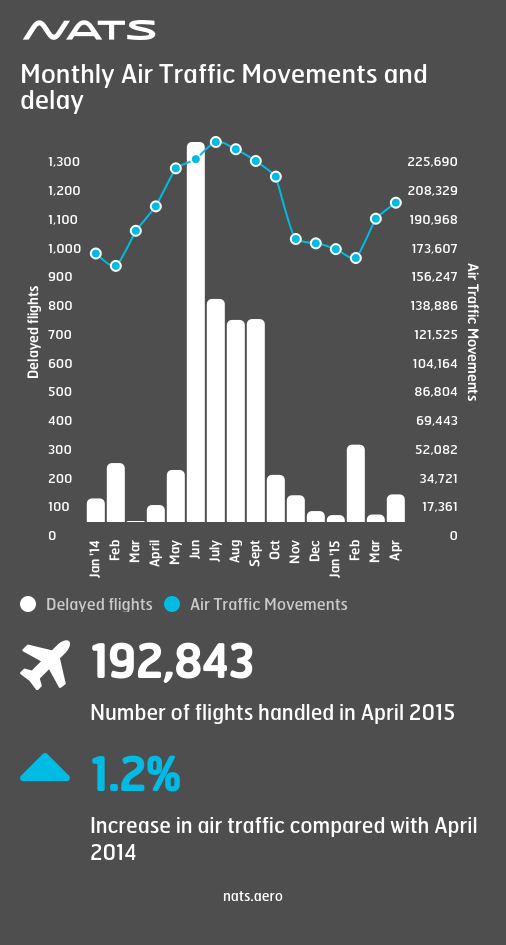 Related topics
Related organisations