Civil Aviation Authority announces drop in punctuality at UK airports
Posted: 8 May 2015 | Katie Sadler, Digital Content Producer, International Airport Review
Punctuality has proven to be challenging at many UK airports according to recent 2014 figures released by the Civil Aviation Authority (CAA). The punctuality of scheduled passenger flights arriving and departing at 10 of the UK's biggest airports has dipped in the last 12 months to 79 per cent. CAA figures show on-time performance, which […]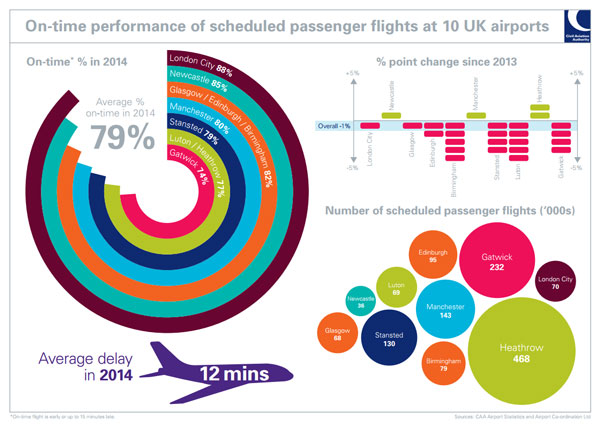 Punctuality has proven to be challenging at many UK airports according to recent 2014 figures released by the Civil Aviation Authority (CAA).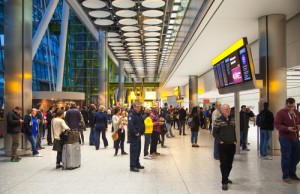 The punctuality of scheduled passenger flights arriving and departing at 10 of the UK's biggest airports has dipped in the last 12 months to 79 per cent.
CAA figures show on-time performance, which is a flight early or up to and including 15 minutes late, has dropped by one percentage point in the last year. Across all scheduled passenger flights the average delay (total minutes of delay recorded by all flights divided by the total number of flights monitored) in 2014 was 12 minutes, which is the same as 2013.
The news comes as latest CAA figures show the number of passengers using UK airports increased to 238m in 2014, just short of the 2007 peak.
Results show the highest performing airport was London City with an 88 per cent punctuality rate. The airport also had the shortest average delay of seven minutes. In contrast, Gatwick Airport had the lowest number of flights on-time at 74 per cent and also had the longest average delay of 15 minutes.
Against 2013 results, Newcastle, Manchester and Heathrow, saw improvements in on-time performance. The other seven airports saw punctuality performance drop, with the biggest fall being at Luton, where the decline was five percentage points.
Iain Osborne, Group Director for Regulatory Policy at the CAA, said: "Arriving on-time matters to passengers and our work helps ensure consumers have the best data and information to make better and more informed choices.
"In the last five years punctuality has been improving and it is therefore disappointing to see a small dip in performance in the last year.
"Notwithstanding this, the industry has had to deal with some unseasonably poor weather and a number of overseas air traffic control strikes, both beyond their control.
"With this in mind we expect the industry to continue to build on the overall positive trajectory and to do all they can to improve punctuality performance further."
The CAA has produced an infographic displaying on-time performance of scheduled passenger flights at 10 UK airports: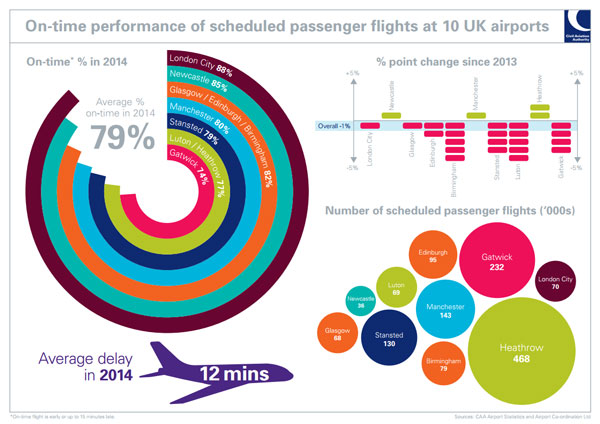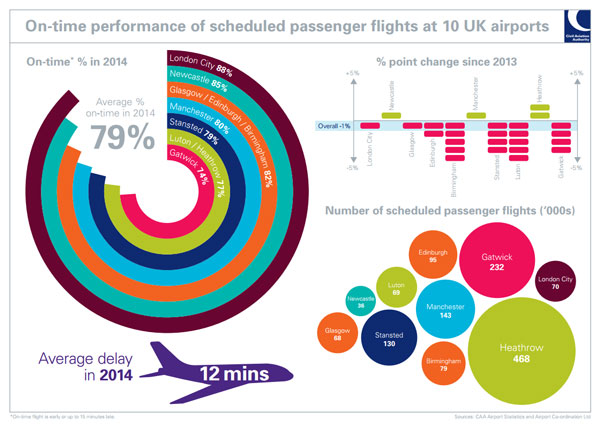 Related topics
Related organisations