Abu Dhabi International Airport unveils expansion of passenger facilities
Posted: 16 March 2015 | Katie Sadler, Digital Content Producer, International Airport Review
Abu Dhabi International Airport has announced the opening of improved passenger services and facilities at Terminal 1. It is hoped developments will improve overall operational efficiency and increase the speed at which passengers move through the airport easing congestion and increasing passenger experience.  The expansion programme to install these facilities forms part of Abu Dhabi […]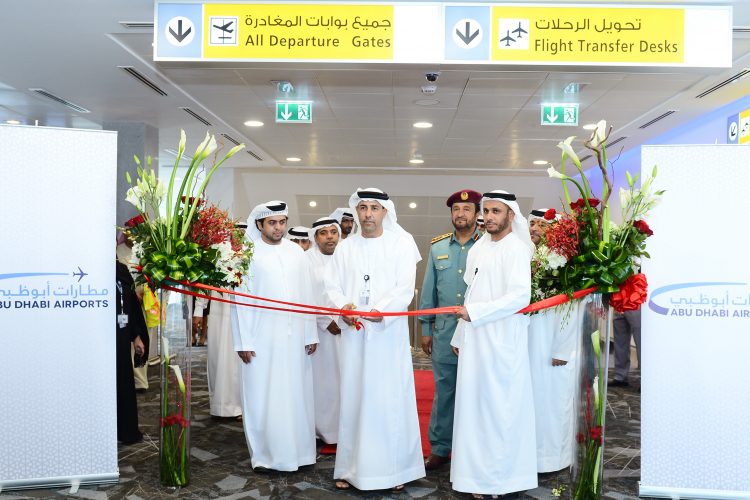 Abu Dhabi International Airport has announced the opening of improved passenger services and facilities at Terminal 1.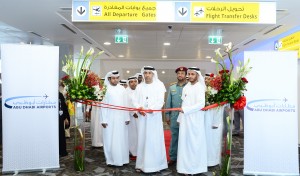 It is hoped developments will improve overall operational efficiency and increase the speed at which passengers move through the airport easing congestion and increasing passenger experience.  The expansion programme to install these facilities forms part of Abu Dhabi Airports' ongoing Capacity Enhancement Programme (CEP) to manage the increasing growth in passenger numbers ahead of the opening of the Midfield Terminal in 2017.
The passenger flow programme incorporates the installation of 350 metres of new walkways directly linking the passenger arrival gates to the immigration halls and transfer screening facilities. Nine new Code E aircraft stands have been built to accommodate the increasing number of large and wide bodied aircraft at the airport. Passenger flow has been further improved by sixteen advanced X-Ray screening machines, capable of processing 2,000 transfer passengers per hour, reducing waiting time and enabling transfer passengers arriving at Terminal 1 to proceed directly to Terminal 3 without the need for further screening. The resulting terminal provides a spacious environment with greater retail and entertainment opportunities.
A new road network has been incorporated within the development to enhance airport access to all travellers, whether arriving or departing, from both Abu Dhabi and Dubai. The new road network will provide a direct link to central Abu Dhabi, Dubai and local areas such Al Raha, Yas Island and Khalifa City.
Unveiling the new facilities, H.E. Ali Majed Al Mansoori, Chairman of Abu Dhabi Airports, commented: "We are very pleased to have completed the next phase of our ongoing Capacity Enhancement Programme, which is aimed at ensuring that Abu Dhabi International airport is properly equipped to handle the increasing growth in passenger numbers. Starting today, passengers will find the whole experience of moving around Terminal 1 simpler, easier and more enjoyable."
He continued, "Looking ahead, there are a number of ongoing initiatives in and around the airport which will achieve the same purpose.  We are firm in our intention to become a leading global air transportation hub and in order to do so, we need to ensure that all parts of a passenger's journey into and out of terminal buildings, aircraft stands, and runways at Abu Dhabi International Airport is as easy and as comfortable as possible and to increase both processing speed, and passenger and aircraft flow."
Related topics
Related airports