CAA launches video campaign to recruit future aviation professionals
The CAA aims to inspire the next generation of aviation and aerospace professionals by a captivating careers video.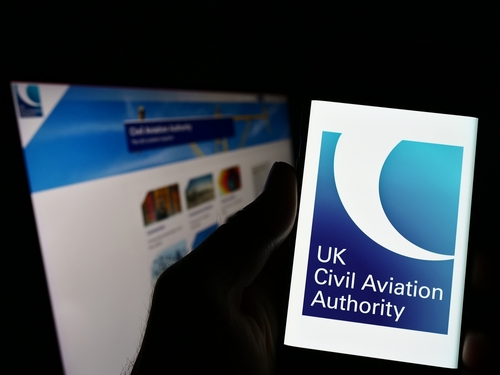 CAA have launched a video aspiring future professionals.
The UK Civil Aviation Authority (CAA) released its latest initiative on 28 June, aimed at inspiring the next generation of aviation and aerospace professionals: a captivating careers video.
Designed to provide valuable insights into the exciting career opportunities within both sectors, the video aims to not only engage but also inform individuals about the possibilities awaiting them within the organisation. This includes roles in space, airspace, flight licensing, consumer rights and so much more.
The aviation industry plays a crucial role in the UK's economy, connecting people, businesses, and regions across the globe. As the industry continues to evolve and grow, the demand for skilled professionals is higher than ever, with the regulator at the forefront.
The CAA is committed to promoting diversity and inclusion with the video featuring individuals from all backgrounds and encouraging aspiring professionals from all walks of life to pursue a career in aviation and aerospace.
Alison Naylor, HR Director at the CAA said:
"Our aim with this video is to inspire and inform individuals about the incredible opportunities available within our organisation.
"We want to highlight the diverse range of careers and the paths people can take to pursue their passion for both sectors.
"No matter what someone's interests, there is something for everyone here to help make a positive difference".
Patricia Holgate, Head of Strategic Resourcing at the CAA said:
"This video highlights the passion of the people at the UK Civil Aviation Authority.
"Everyone is an individual here and it is great to showcase that in this video.
"With numerous exciting roles on offer, there has never a better opportunity to join us."