SITA appoints new Sales VP for Northern Europe
Posted: 4 February 2015 | SITA
Air transport IT specialist, SITA, named Murray Smyth Vice- President Sales for Northern Europe, based in London….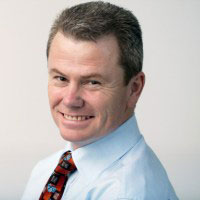 Murray Smyth, Vice- President Sales for Northern Europe
Air transport IT specialist, SITA, today named Murray Smyth Vice- President Sales for Northern Europe, based in London. An aviation industry veteran, Smyth has more than 25 years of airline, travel, IT services and consulting expertise. Most recently he was in Australia advising on the development of new, innovative, visual and mobile applications for airlines and airports.
Before this, Smyth founded and led the Airline and Travel Services Business Unit at IBS, a Dubai-based software provider and systems integrator. In this role, he successfully led the design, development and marketing of new solutions to improve customer sales, services and loyalty in the travel and transport sectors. Previously, he led Sabre in EMEA, based in London, with responsibility for industry consulting, software solutions and delivery services.
He has also held senior management positions with Deloitte Consulting and Unisys, where he developed extensive expertise in software and services for the transport and travel industries.
Dave Bakker, SITA President, Europe, said: "Murray is the perfect fit for SITA. With his extensive background in software solutions, systems integration and service delivery in both transport and travel, he has a unique understanding of the environment in which we operate. I am confident that he will help SITA maintain its position as the leading IT specialist for air transport community in Europe."
Murray Smyth, Vice President Sales, Northern Europe, said: "It's an exciting time to take on this role at SITA, which is pioneering new solutions for the industry all around the world. As the number of passengers continues to grow in Europe, airlines and airports will increasingly look for innovative IT solutions to deliver a better passenger experience and improve operational efficiency."
SITA has a strong presence across Europe with more than 1,400 customers and 83 local offices in the region. The company collaborates with industry bodies such as the International Air Transport Association and Airports Council International Europe, and regional associations such as the Association of European Airlines and the Airport Operators UK to develop community solutions and initiatives that benefit the entire industry.