UK's Civil Aviation Authority (CAA) launches new support to deliver airspace modernisation
The UK regulator has launched the Airspace Modernisation Support Fund to establish a vision for the future of UK airspace.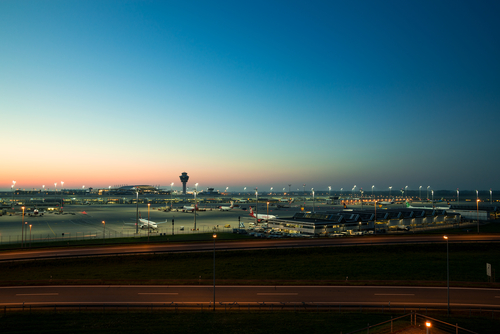 Regulator launches new support to deliver airspace modernisation.
The UK Civil Aviation Authority (CAA) has launched new funding to help support airspace modernisation projects across the United Kingdom. The Airspace Modernisation Support Fund (ASF) is part of the CAA's work to establish a vision for the future of UK airspace, which will help deliver quicker, quieter and cleaner journeys.  
So far, the UK's CAA has supported organisations such as Trax and Custom Chess Company to further work that will contribute towards airspace modernisation, such as the interoperability of electronic conspicuity systems and improving Flight Information Display documentation.  
Successful applicants to the previous fund allocations have also included organisations looking into the digitisation of flight data, and research towards distribution of aircraft noise. 
The Fund – which amounts to two million annually – gives the opportunity for organisations to seek financial support that cannot be funded by other means. Eligible projects must support the ambitions of the Airspace Modernisation Strategy and be from organisations actively engaged in modernising UK airspace. 
Stuart Lindsey, Head of Airspace Modernisation at the UK CAA said: 
"Our Airspace Modernisation Support Fund has already provided around £2.5 million to the important work that projects do to improve the safety, efficiency, and sustainability of our airspace.
"It's vital we continue to fund organisations looking to modernise the UK's airspace with innovative research and ideas." 
John Henderson, Technical Director at Trax, said: 
"The ASF application process was straightforward, with a swift decision from CAA shortly after the submission deadline.
"The claim and governance process are set out in advance, with monthly opportunities to claim costs, accompanied by appropriate evidence of deliverables."  
Steve Hutt, Managing Director at Custom Chess Company Limited, said: 
"We have recently completed delivery of a project funded by the ASF that will simplify life for small Air Traffic Service (ATS) Units wishing to implement a Flight Information Display (FID).
"The application process was very straightforward – the application form was just four pages long.
"The key is to clearly show how your project benefits the Airspace Modernisation Strategy.
"The CAA's oversight and progress reporting processes during the project worked well and were not onerous. Projects like ours that the ASF is funding will make a positive impact on aviation in the UK."