Allegiant pledges $1 million to kickstart children's future in aviation
Allegiant Travel Company will be investing the money to Boys & Girls Clubs of America to develop a programme that will inspire children to choose future careers in aviation.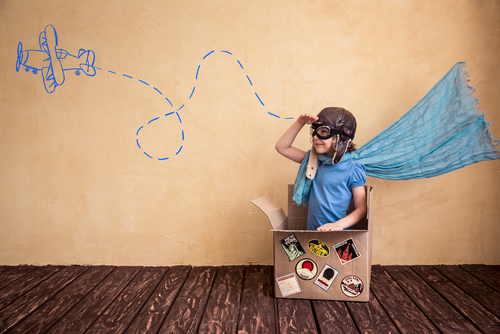 The new partnership will design aviation-inspired programming for Boys & Girls Clubs across the country.
Allegiant Travel Company has pledged $1 million to Boys & Girls Clubs of America to develop and launch a new programme that will inspire children to choose future careers in aviation.
The gift, which will be paid out over two years, will also include a fundraising campaign to match donations made by individuals who make a new monthly pledge or increase their current amount. Through this matching programme, Allegiant plans to create twice the impact, all year long. This ensures that kids at every stage of development have resources they need to succeed academically.
"We are excited to join Boys & Girls Clubs of America in its life-changing mission to empower youth," said Allegiant President Greg Anderson. "The organisation provides critical programmes in many of the cities we serve, and we hope this partnership complements their efforts in a meaningful way. By connecting children to fulfilling opportunities in aviation, our goal is to inspire them to dream big while hopefully helping to build the necessary workforce of tomorrow."
Promoting STEM education with an emphasis on careers in the aeronautical sciences is one of Allegiant's core pillars of corporate giving. Through the new Allegiant Aviation Journey, the airline and Boys & Girls Clubs will collaborate to give kids and teens in select cities an exciting look at what it's like to work in one of the world's most fascinating and rewarding industries. The programme will start at a local Club in Las Vegas and expand over the next two years to at least seven other cities Allegiant serves. The programme will showcase various aviation career paths related to STEM (Science, Technology, Engineering, Mathematics), ranging from flight crews and airport operations to maintenance and data science, among others.
Kids will discover a variety of experiential activities with an aviation focus, including touring airplanes, riding in flight simulators, visiting airports and more. Educational materials about aviation and STEM will also be made available to select Clubs.
"Preparing young people for a dynamic workplace and positioning them for a successful career is a hallmark of our organisation," said Jim Clark, President and CEO, Boys & Girls Clubs of America. "Our partnership with Allegiant reflects that goal, creating pathways for youth to explore the vast and unique career tracks available to them within aeronautics, which is bursting with opportunities. We are excited to welcome Allegiant and to further strengthen our commitment to workforce readiness."
The commercial aviation industry is facing a global staffing shortage at a time when demand is at historically high levels. This year alone, North American airlines are facing a significant shortage of about 17,000 pilots – which could grow to nearly 30,000 by 2032, according to industry experts. Additionally, almost half of all U.S. airline pilots are 50 or older and must retire at age 65.
Airline maintenance careers will be impacted as well, as more aircraft become operational and maintenance engineers retire. More than 13,000 U.S. openings for aircraft mechanics are projected annually. Thousands of in-demand, high-paying jobs remain unfilled, including pilots, flight attendants, maintenance engineers, airport operations personnel, and others.
The new partnership with Boys & Girls Clubs of America is one of several solutions Allegiant is pursuing to help ease this staffing shortage. While inspiring kids to choose a career in aviation is part of a long-term solution, several studies show that providing the right environment and promoting learning opportunities about a topic can have a major influence on a child's career choice. According to research by the University of Nevada, Las Vegas, "exposure to STEM during early childhood is critical to establishing an optimal educational trajectory." A report from the University of California at San Diego concludes that "students are more likely to pursue STEM majors at universities and colleges if introduced to those topics in grade school."