Prize-winning Supra – The perfect combination of functionality and comfort
Posted: 8 December 2014 | Aebi Schmidt
Schmidt Supra 5002 receives the German Design Award in the category "Excellent Product Design / Transportation and Public Design"…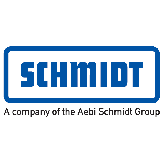 The German Design Award is a prize awarded by the German Design Council. This institution has been in place for more than 60 years. Its foundation was preceded by a resolution of the first German Bundestag, calling for the establishment of such a council to enhance the competitiveness of the German industry and the best possible quality of German products. "We are very pleased", says Jochen Schneider (Managing Director of Aebi Schmidt Deutschland GmbH & Head of the Division Schmidt) "that with this year's special mention of the Schmidt Supra 5002 snow cutter blower we have once again lived up to this high quality standard and were also able to convince the panel of experts of the 2015 German Design Award."
The snow cutter blowers of the Supra series combine maximum efficiency, first-class operational comfort and a high degree of environmental compatibility, providing a complete package that offers unrivalled performance worldwide. However, the latest generation of the Supra family not only impresses with a great deal of sophisticated technical details but also with its outstanding product design. Alex Terzariol (Industrial Designer, MM Design GmbH): "The Supra's product design is a brilliant example that functionality and comfort do not have to be mutually exclusive but can harmonise with each other, just like they do in the Schmidt Supra."
The result is really impressive: The new Supra series comes equipped with a completely redesigned driver's cab that is spacious enough for comfortable two-man operation. The working environment and all control elements are designed ergonomically. The clearing head is controlled using a convenient joystick featuring easy-to-use buttons. In order to enhance both operational safety and the driver's performance, the Supra features a great number of comfort elements – Schmidt's principle of inseparably combining efficiency and safety is true here as well. The Supra's 2-seat driver's cab has plenty of space for more driver convenience and absorbs vibration and noise. Owing to the special noise-absorbing materials, the noise level in the driver's cab is merely 75 dB(A). The driver's and passenger's seats are additionally equipped with mechanical or air suspension and a seat heater. An air-conditioning system is available as an option. 
The generously dimensioned, heated front and rear windows ensure excellent all-round view. In order to prevent accumulation of snow, the front window has a negative angle of inclination. The driver's cab can be lifted hydraulically by 700 mm for even more optimised visibility in specific individual cases.
Low-emission and environmentally friendly drive – of course, the EuroMot IV engines fitted in the Supra series comply with the latest emission standards; the EuroMot IIIA engine variant is additionally available for non-EU member states. Moreover, the vehicles can drive in eco mode, permitting fuel savings of approx. 20% in both operating and driving mode. Upon request, the Supra can also be operated with biofuel.
The Supra motorised snow cutter blower: An innovation by Schmidt that sets standard all over the world.
The Supra high-performance snow-clearing machines have been designed specifically for removing large amounts of snow. Used across the globe, these snow cutter blowers deliver powerful results both at airports and on roadways. One outstanding feature is the innovative articulated steering that continuously provides the machine with consistent propulsion while ensuring that the vehicle precisely follows the clearing head's track.
Whether snow-covered airports or public roads: The Schmidt Supra reliably clears any surface!