VPorts to build and operate vertiport hub at private terminal at São Paulo International Airport
Vertiport hub to be built by late 2023 and ready for eVTOL operations by 2026.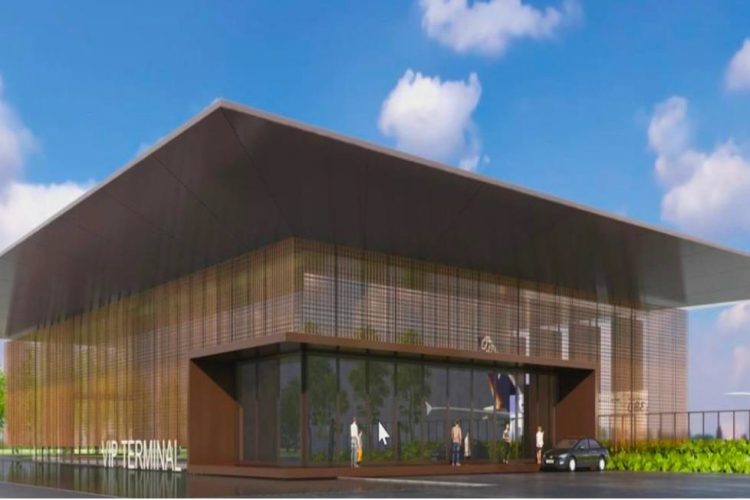 VPorts and Air Traffic Management Inc. (VPorts) has been selected to build and operate a vertiport hub at Aeroporto Internacional de São Paulo (GRU) as part of a 40-year concession agreement signed with airport authorities regarding the construction of a private terminal on its premises. The new 5,100 square metre building, which will be located on the site of GRU São Paulo Airport, will open at the end of 2023, offering thousands of people an exclusive and unique travel experience.
The new GRU private terminal will include the vertiport hub, which will be ready to enter into service as urban air travel vehicles take flight in the coming years. By 2026, eVTOLs and air taxis will be connecting Guarulhos to other areas in São Paulo. The private terminal is currently being built with this next-gen safe, sustainable, and integrated air mobility vision in mind. Over 100,000 passengers per year are expected to use the terminal by 2045.
Leveraging its existing network of helicopter operators, São Paulo is among the most able cities to introduce eVTOL type services to the world. The advanced air mobility (AAM) industry in São Paulo will reach $15 billion U.S. in revenues by 2045, with 20 million passengers per year, giving São Paulo a worldwide leadership role.
VPorts is also planning to deploy its South American VPorts Operation Control Center (VOCC) in the City of São Paulo and will oversee the operation of all its vertiports in South America from this centre.
In the State of São Paulo, VPorts will start by identifying other locations for its vertiports, based mainly on cargo demand and the current airspace configuration. VPorts will work with Brazil's National Civil Aviation Agency (ANAC) and eVTOLs operators to develop the plan for collaborative operations of these vertiports and make them available for São Paulo and GRU airport passengers from across the globe.
VPorts, which designs its vertiports to be safe and efficient to operate, has partnered with best-in-class companies on the GRU project. The vertiport's concept of operations and operational requirements – which includes the air traffic management integration – are being developed by NUAIR, a New York-based engineering firm defining the future of safe uncrewed aircraft systems (UAS) and advanced airborne mobility (AAM) operation. UAM Geomatics of Washington, D.C., will perform passenger, cost, and revenue forecasting, geospatial mapping and vertiport network location mapping in the State of São Paulo. NEXA Capital Partners, also of Washington, D.C., will provide the infrastructure investment necessary to build vertiports.
Related airports
Related organisations
Related regions