Air freight volumes expand more slowly in June
Posted: 5 August 2014 | The International Air Transport Association | No comments yet
The International Air Transport Association released data for global air freight markets showing 2.3% growth in demand over June 2013…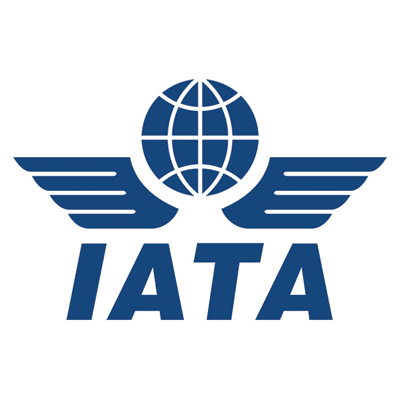 The International Air Transport Association (IATA) released data for global air freight markets showing 2.3% growth in demand (measured in freight tonne kilometers) over June 2013. That is slower than the 4.9% growth reported for May.
Nevertheless, overall growth for the first six months of 2014 stands at 4.1% compared to the same period in 2013. That is much stronger than the weak 1.4% increase reported for the full-year 2013 over 2012 levels. The strengthened growth has been underpinned by improving global trade and stronger business activity over the past year.
"At the half-way point of the year, it is clear that overall cargo demand is much stronger than in 2013. Carriers in Asia-Pacific and the Middle East have been the biggest beneficiaries of the improved market conditions. Europe is doing reasonably well, albeit still in recovery mode. The weak spot is the Americas," said Tony Tyler, IATA's Director General and CEO.
"The general improvement in the economic environment is always good news for air cargo. This may not however, be a recovery as usual. First there are a lot of risks out there—from conflicts and sanctions to potential national defaults and fear of the Ebola outbreak. Second, while air cargo is slowly emerging from two years in the doldrums time has not stood still. Logistics has become an even more intensely competitive sector. Shippers value faster end-to-end transit times, greater reliability and improved efficiency. More clearly than ever, the building blocks for the future of air cargo are found in global programs such as e-Freight and Cargo 2000. These are helping the entire value chain to deliver on the expectations of their customers," said Tyler.
| Jun 2014 vs. Jun 2013 | FTK Growth | AFTK Growth | FLF |
| --- | --- | --- | --- |
| International | 2.9% | 3.4% | 48.6 |
| Domestic | -1.3% | -0.5% | 29.5 |
| Total Market | 2.3% | 2.6% | 44.9 |
| YTD 2014 vs. YTD 2013 | FTK Growth | AFTK Growth | FLF |
| --- | --- | --- | --- |
| International | 4.4% | 4.0% | 49.1 |
| Domestic | 2.0% | 2.1% | 30.2 |
| Total Market | 4.1% | 3.6% | 45.4 |
Asia-Pacific airlines' freight volume grew 4.9% in June, continuing the trend of strengthening results following the declines in the first quarter of the year. For the year-to-date, Asia-Pacific cargo is up 4.6%, and with Chinese manufacturing expanding again for the first time since December 2013, growth looks set to continue. Capacity expanded 4.3%.
European carriers saw freight volumes fall 1.5% compared to June 2013, possibly reflecting recent weakness in manufacturing and export activity. Overall, for the year-to-date, European cargo is up 3.2%, a stronger performance than in 2013. Capacity in June rose 2.1%.
North American airlines' freight volumes declined 0.1%, compared to June 2013, and for the year-to-date are up just 1.6%. The overall performance may reflect the weakness in trade volumes that followed the severe weather events in the first quarter. Recent data points to much stronger business activity which could support stronger air cargo volumes in the months ahead. Capacity in June fell 1.0%.
Middle East carriers continue to expand strongly. Air cargo growth was 7.0% in June and is up 10.0% for the year-to-date. Airlines in the region are capitalizing on growth opportunities by expanding services to fast-growing emerging markets, such as Uganda and Mexico. Capacity expanded 8.6% year-on-year.
Latin American airlines suffered a sharp contraction of 3.4% in June. The overall performance for the year-to-date has also been a disappointing -0.1%, the only region to be in decline this year. Sluggish trade growth and in particular the weakness of the Brazilian economy is dragging down growth. Capacity in June was up by 1.6%.
African carriers grew 4.8% in June, much stronger than the year-to-date average of 3.1%. Growth has been affected by a slowdown in some African economies, notably South Africa. Improving trade data, however, points to a more optimistic outlook for the rest of the year. Capacity grew 0.3% in June, year-on-year.
View full June air freight results (pdf)