Air traffic management industry embraces the future at CANSO Annual Meetings
Over 250 delegates from the companies that provide air navigation services and air traffic control around the world met this week in Dublin for the CANSO Global ATM Summit and 18th Annual General Meeting, as well as regional and committee meetings…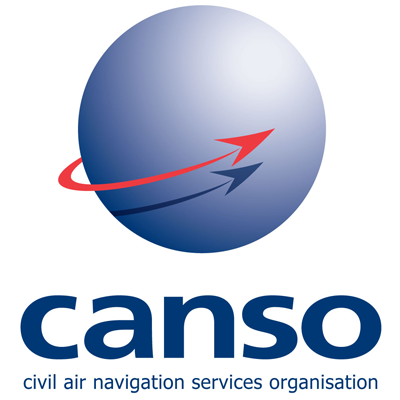 Over 250 delegates from the companies that provide air navigation services and air traffic control around the world met this week in Dublin for the CANSO Global ATM Summit and 18th Annual General Meeting, as well as regional and committee meetings. The theme of the Summit was "Embracing the Future" and speakers included Ireland's Transport Minister, Leo Varadkar; Ryanair CEO, Michael O'Leary; futurist Rohit Talwar; and distinguished speakers from both within and outside the air transport industry.
Following the launch last year of CANSO's first strategic plan for the air traffic management industry, Vision 2020, the aim of the Summit was to look at the mid to long term future; analyse economic, societal as well as air transport trends; identify emerging and game-changing technologies and data management developments that might further improve the safety, efficiency and cost-effectiveness of air transport; and explore how best the industry could manage future cyber security threats.
CANSO Director General, Jeff Poole, described a vision of what airspace should be like in the future. He said, "We have a vision for the future where planes will fly the most optimal route across seamless and harmonised airspace; where States will cooperate to create much larger, more logical air traffic control 'blocks' rather than organising airspace according to national borders; regulators will move to performance based regulation, focusing on outcomes rather than inputs; and air navigation service providers will be able to compete with each other and operate as normal businesses. CANSO's strategic framework for the ATM industry, Vision 2020, gives us the steps needed to prepare for this future and work towards our ultimate goal of seamless airspace globally."
Ireland's Minister for Transport, Tourism and Sport, Leo Varadkar, highlighted the importance of aviation to the Irish economy and shared with the Summit the six actions that he was recommending in the Aviation Policy for Ireland. Ryanair CEO, Michael O'Leary, said the ATM industry would need to prepare for Ryanair's forecast growth in flights to avoid congestion and delays. Given that Ryanair was able to reduce its fares through efficiencies and cost-cutting, he urged ANSPs to follow his example and similarly reduce their charges and suggested that more competition in air traffic services might help with this. He also talked about the impact of recent air traffic control strikes on his passengers and his business and called for ATC strikes to be banned in line with strike bans on other essential services such as police and military.
At the CANSO Annual General Meeting, Rudy Kellar (NAV CANADA) and Marc Viggiano (Saab Sensis) were elected as new Members of the CANSO Executive Committee. Paul Riemens (LVNL) was re-elected for a further three-year term and then re-elected by the Executive Committee as its Chair.
The CANSO Global ATM Summit and 19th AGM will be held on 15 to 18 June 2015 in Durban, South Africa.
Related organisations
Related people