Outlook for air cargo stabilizes – growth accelerates in May
Posted: 2 July 2014 | The International Air Transport Association | No comments yet
The International Air Transport Association released data for global air freight markets showing air cargo growth accelerated in May, with 4.7% growth compared to a year ago…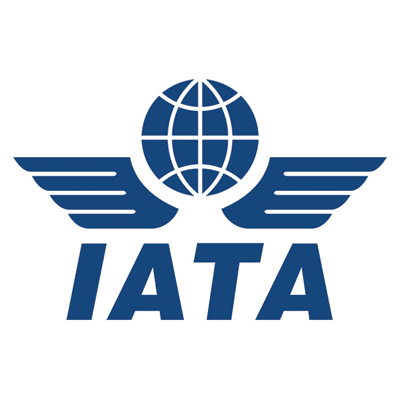 The International Air Transport Association (IATA) released data for global air freight markets showing air cargo growth accelerated in May, with 4.7% growth compared to a year ago. This is up from the 3.8% year-on-year growth recorded in April. Cargo volumes, measured by Freight Tonne Kilometers (FTKs) were up across all regions, but with significant differences in performance. The Middle East carriers reported 9.3% year-on-year growth, whereas the corresponding growth rate for North American carriers stood at 2.4%. The acceleration of growth reflects improved economic conditions. There are indications that world trade and business confidence to be improving after weakness in the first quarter. In particular, Chinese manufacturing activity rebounded in May, with a corresponding rise in export order growth.
"After several months of wavering conditions in the demand environment, the outlook for global air cargo appears to be stabilizing. That's good news but the sector still faces an uphill battle to restore competitiveness and increase its share of trade growth. This will not be achieved with a business-as-usual mindset. The competitors to air cargo are innovating aggressively, cutting end-to-end shipping times and improving efficiency. There is tremendous potential in the e-cargo agenda to help shorten average shipping times by 48 hours from the current average of 6.5 days. Airlines have a pivotal role through expanding the use of e-Air Waybills. But success will need a united approach across the value chain," said Tony Tyler, IATA's Director General and CEO.
Regional analysis in depth
Asia-Pacific carriers recorded a strong increase of 5.3% year-on-year. Regional trade volumes have picked-up again, and there are signs that the slowdown in the Chinese economy is easing. Capacity grew a little faster than demand, at 6.0%, but the region still has the highest freight load factor (55.5%).
North American carriers grew by a modest 2.4% in May, down on the April year-on-year growth rate of 3.5%. This reflects the general slowdown in the US economy in the first quarter. However, the latest data supports a return to trade and business growth. Capacity was down 0.2%.
European airlines expanded 3.4% in May. The month-on-month rise was solid at 0.6% (compared to 0.3% growth recorded in April), pointing to a consistent improvement in economic activity. If GDP accelerates in the second quarter, that should support continued growth in air freight volumes in the coming months. Capacity increased 4.0%.
Middle East carriers continue to see the highest rate of growth, expanding 9.3% in May compared to a year ago. Stronger expansion in developed markets is combining with rising links to emerging economies to fuel growth. Capacity grew 10.6%.
Latin American airlines recorded an increase of 4.9% year-on-year, responding to a pick up in trade growth. This may be a spike in business activity associated with the FIFA World Cup. Capacity climbed 4.5%, slightly slower than demand.
African carriers' demand increased by 7.2% in May, considerably ahead of the average growth of 2.9% for 2014. Weaker growth in the major African economies in the first months of the year appears to be ending, which will hopefully fuel stronger performance in the months ahead. Capacity rose 7.2%, exactly in line with demand.
View full May air freight results (pdf)