Abu Dhabi International Airport posts 22.5% increase in April 2014 passenger traffic
Abu Dhabi Airports has reported a 22.5% increase in passenger traffic during April 2014 at Abu Dhabi International Airport, as compared to April 2013…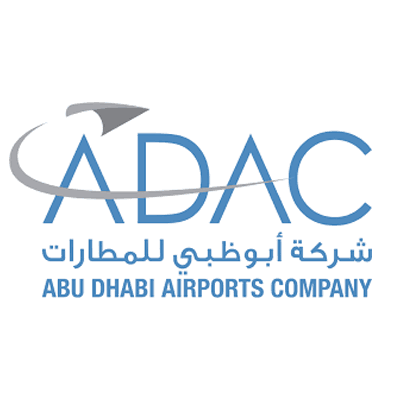 Abu Dhabi Airports has reported a 22.5% increase in passenger traffic during April 2014 at Abu Dhabi International Airport, as compared to April 2013.  
The airport's passenger statistics showed that 1,620,324 passengers used the airport during the month, growing from 1,515,407 during the same month a year ago. Aircraft movements increased to 12,420 in April 2014, recording 16.4% growth when compared with 10,673 movements logged in April 2013.
Cargo activity handling rose to 60,059 tonnes representing a 16.6% increase when compared to 51,511 tonnes in April 2013.
The top five routes from Abu Dhabi International Airport during April were Bangkok, Manila, London Heathrow, Doha, and Jeddah.
Eng. Ahmad Al Haddabi, Chief Operations Officer at Abu Dhabi Airports, commented on the significant increase saying: "Today Abu Dhabi International Airport caters to more than 40 international airlines connecting the UAE's capital with more than 96 destinations in over 54 countries globally. This is as a result of Etihad's growth strategy, evident in new routes to be served this summer including non-stop flights from Abu Dhabi to Los Angeles in the USA, Zurich in Switzerland, Belgrade in Serbia, Perth in Australia, Jaipur in India and Yerevan in Armenia. Abu Dhabi International Airport will also see more flights from its other airline partners this summer, especially in the Gulf region in Saudi Arabia, Qatar and Bahrain. Additionally, more aircraft will fly to Pakistan with extra flights to Lahore, Islamabad, Karachi, Peshawar and Rahim Yar Khan. Hyderabad, Chennai and Bangalore will each witness 14 extra flights a week from Abu Dhabi – the greatest growth in the Indian market."
"Abu Dhabi Airports is on track to handle this significant increase in air traffic through the upgrade and expansion of our facilities, exciting new retail offerings, and integration of services to ensure a world class travel experience for passengers. We are looking forward to a busy summer programme."
Passenger numbers have continued to increase over the past few years, making the airport one of the fastest growing aviation hubs in the world and substantiating the need for the new Midfield Terminal Building currently under construction.
To provide the intermediate capacity that will be needed to meet this demand, before the Midfield Terminal Building becomes operational, Abu Dhabi Airports has implemented a Capacity Enhancement Programme with several key infrastructure projects already delivered, with more in the pipeline.
Related airports
Related organisations