Abu Dhabi International Airport receives the "Best Airport in the Middle East" Award from Airport Council International
Posted: 4 June 2014 | Abu Dhabi Airports | 1 comment
Abu Dhabi International Airport received last week the prestigious award of "Best Airport for the Middle East region" from the Airports Council International in an award ceremony in Seoul, South Korea during the council's annual general assembly…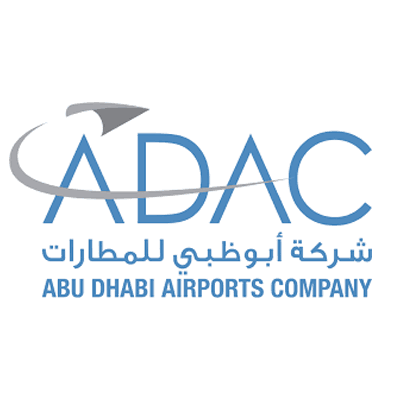 Abu Dhabi International Airport (AUH) received last week the prestigious award of "Best Airport for the Middle East region" from the Airports Council International (ACI) in an award ceremony in Seoul, South Korea during the council's annual general assembly. The award came as a result of the Capital's airport score in the 2013 Airport Service Quality (ASQ) Survey results – a key benchmark for customer service in the global airports' industry.
Abu Dhabi International Airport was also recertified for 2014, with the prestigious ASQ Assured Certification from Airport Council International (ACI). The certification is in recognition of the airport's service quality management systems and the commitment of senior management to maintaining the highest service standards.
This certification for quality management provides Abu Dhabi International Airport with an opportunity to learn from peer comparison and benchmarking with ASQ best practice. It is a testament to the airport's commitment in implementing service quality management and meeting passengers' expectations. The ASQ Assured Rating for 2013 was 87%.
Commenting on receiving the award, H.E. Ali Majed Al Mansoori, Chairman of Abu Dhabi Airports, said: "Abu Dhabi Airports is proud of receiving the award for "Best Airport in the Middle East" as it is a testament to our commitment to maintaining the quality of travel experience in all areas of operations and developments, whilst delivering to our promise to provide an iconic gateway for Abu Dhabi and the region. The team at the capital's airport will continue to work tirelessly at enhancing passengers' services to ensure retaining the service excellence that Abu Dhabi International Airport has become famous for throughout the current period of challenging developments and projects."
Since its creation in 2006, the ASQ Awards has become the world's leading airport passenger satisfaction benchmark with over 275 airports participating. The ASQ Awards recognize and reward the best airports in the world based on ACI's ASQ passenger satisfaction survey and represent an opportunity to celebrate the commitment of airports worldwide to continually improve the passenger experience.
Related airports
Related organisations
Related people