Strong start for passenger demand in 2014
Posted: 5 March 2014 | The International Air Transport Association | No comments yet
The International Air Transport Association announced global passenger traffic results for January showing a strong increase in demand…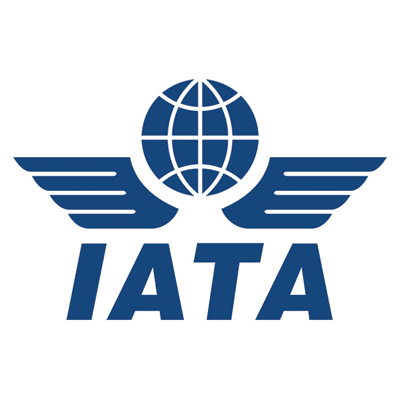 The International Air Transport Association (IATA) announced global passenger traffic results for January showing a strong increase in demand. Total revenue passenger kilometers (RPKs) rose 8.0% compared to January 2013, an improvement over the December 2013 growth of 6.8% and the full year 2013 growth of 5.2%. January capacity increased 6.7%, pushing load factor up 0.9 percentage points to 78.1%.
"2014 is off to a strong start, with travel demand accelerating over the healthy results achieved in 2013, in line with stronger growth in advanced economies and emerging market regions," said Tony Tyler, IATA's Director General and CEO.
International Passenger Markets
January international passenger demand was up 7.8% compared to the year-ago period with airlines in all regions recording growth and the strongest gains in the Middle East. Capacity rose 6.8% and load factor climbed 0.7 percentage points to 78.3%.
Asia-Pacific carriers' traffic rose 8.0% compared to the year-ago period; however, this result is partly distorted by the timing of the Lunar New Year in January, a month earlier than in 2013. Comparisons with December traffic suggest a continuation of the slower growth seen toward the end of 2013, likely in line with signs of a slowdown in the Chinese economy. Capacity climbed 7.5% year-over-year and load factor rose 0.4 percentage points to 78.2%.
European carriers saw demand climb 6.4% in January versus January 2013. Modest economic improvements in the Eurozone since Q2 and rising consumer and business confidence have been providing a stronger demand base for international air travel. Additionally, the services sector has been signaling expansion and Eurozone job losses have stabilized. Capacity rose 5.9% and load factor climbed 0.4 percentage points to 77.2%.
North American airlines experienced a 3.5% rise in traffic compared to January a year ago, in line with recent performance. Rising consumer spending and employment growth are expected to support continued demand growth in the coming months. Capacity rose 2.5% pushing load factor up 0.8 percentage points to 80.4%, third highest among regions.
Middle East carriers' demand soared 18.1% in January, far and away the strongest growth for any region. Capacity climbed 15.0% versus the same month in 2013 and load factor climbed 2.2 percentage points to 81.1%, also the highest for any region. The Middle East carriers are benefitting from the strength of regional economies and solid growth in business-related premium travel, supported by the performance of internationally trading industries and key economies such as Saudi Arabia and the United Arab Emirates.
Latin American airlines' traffic rose 4.4% in January compared to January 2013. This was well below the 8.1% increase achieved for full year 2013. Despite the deceleration, the outlook for continued demand growth remains broadly positive, with continued robust performance of economies such as Colombia, Peru and Chile, and the upcoming demand to be generated by the 2014 FIFA World Cup in Brazil. Capacity rose 2.0% and load factor jumped 1.8 percentage points to 80.8%.
African airlines' traffic climbed 2.7% compared to January 2013, the slowest rate of growth for any region, while capacity rose 4.0%, resulting in a 0.9 percentage point drop in load factor to 68.9%, the lowest load factor for any region. Results could partly reflect adverse developments in some parts of the continent, including the slowdown of the South African economy as well as some moderation in trade volumes.
Domestic Passenger Markets
Domestic travel demand rose 8.2% in January compared to a year-ago, with several markets reporting double-digit growth. Total domestic capacity was up 6.5%, and load factor rose 1.2 percentage points to 77.7%.
Domestic traffic expanded at double-digit rates compared to the previous January in China, Japan and Russia. Two stories to highlight for the month are China and Brazil:
China's domestic demand soared 20.1%, compared to the year-ago period, easily the highest for any market. The timing of the Lunar New Year positively impacted the strong growth, but comparisons to December traffic results confirm solid expansion (1.8%), indicating continued strength in domestic demand. Domestic capacity climbed 16.9% compared to the year-ago period with the result that load factor jumped 2.1 percentage points to 79.4%.
Brazil's airlines posted the highest load factors—81.5%. Domestic demand grew by 7.9% in January compared to the year-ago period, considerably above the 5.3% expansion in capacity. It should be noted that the pace of growth in January showed the greatest increase of any domestic market over full-year 2013 growth (which stood at just 0.8%). Brazil's economy is in a delicate situation but is expected to receive a boost from the upcoming FIFA World Cup, which will rely heavily on air transport both for inbound visitors and to connect the far-flung match venues.
The Bottom Line:
"The second century of commercial aviation has begun on a positive note, with air traffic demand rising in line with generally positive economic indicators. While this is in line with an improved overall outlook for 2014, aviation remains highly vulnerable to external shocks. Rising geopolitical tensions around the world have the potential to cast shadows on this optimistic outlook," Tyler said.
View January Air Passenger Results (pdf)
Related organisations
Related people