Short-term measures to increase airport capacity could boost economy by £206m
Implementing the short-term improvements to Britain's airports considered in the Airports Commission's Interim Report could deliver an £206m a year boost for the UK economy, according to a report commissioned by London First and the City of London Corporation that will be released…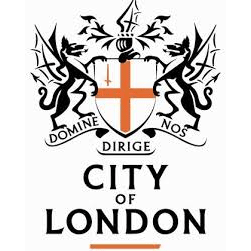 Implementing the short-term improvements to Britain's airports considered in the Airports Commission's Interim Report could deliver an £206m a year (GVA) boost for the UK economy, according to a report commissioned by London First and the City of London Corporation that will be released today [10 February].
The study also found that if measures to boost capacity were implemented they would also create 3,400 jobs and deliver journey time savings of £77m in passenger benefits. These measures include the introduction of mixed mode operations at Heathrow and the development of a reliever airport at Northolt.
Other options include reducing delays at airports, amounting to £125m per year at Heathrow alone, or £220m per year if implemented across London airports. Redistributing flight traffic via improved rail access to Gatwick and Stansted and changes to the regulatory framework could save £76m and £53m respectively.
The new report – produced by York Aviation – highlighted the urgent need to improve London's airport capacity or risk losing out to other hubs, including Dubai, in the race to remain the best connected by air to global markets. It also concluded that the impact of such short-term measures in the South East paled in comparison to the benefits brought by finding long-term solutions to the UK's air capacity problems. Recent estimates from Oxford Economics showed that failure to deliver sufficient airport capacity for the UK in the long-term could result in the economy taking a £6.9 billion hit per annum by 2050.
Mark Boleat, Policy Chairman at the City of London Corporation, said: "These figures demonstrate that the range of short-term capacity measures considered by the Airports Commission could provide for a small boost for the UK economy, especially if all were implemented. Nevertheless, it is clear that these will have a limited impact on airport capacity in the South East, with longer-term solutions needed to maintain resilience, connectivity and international competitiveness. With Heathrow already operating at 98% capacity, it is clear we cannot afford to stand still while our rivals – including Paris, Amsterdam and Dubai – build for the future."
Baroness Jo Valentine, Chief Executive of London First, said: "Improving airport capacity in London and the South-East is crucial in ensuring connectivity to new and existing business markets and the UK's long-run competitiveness. This is especially important when considering our connectivity to emerging markets. The sheer difference in economic benefit between long- and short-term measures at London's airports means politicians need to urgently get on and commit to a long-term solution."