Australia's Newcastle Airport gains government funding for airfield upgrade
The project, which will cost approximately $55 million, will allow wide-bodied, long-haul aircraft to fly in and out of Newcastle Airport.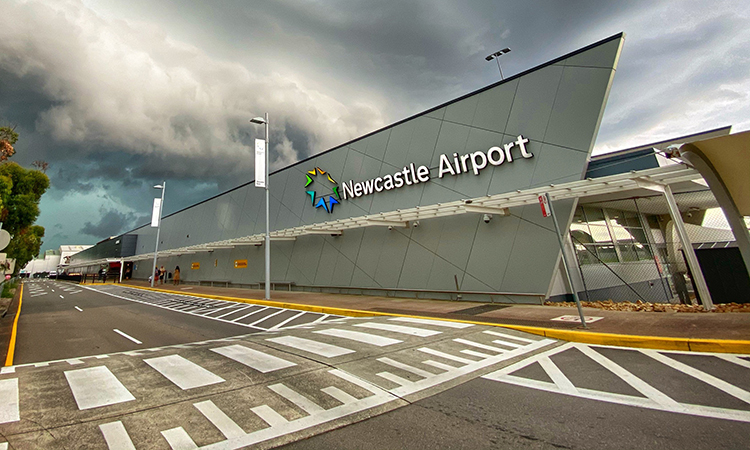 Credit: Newcastle Airport
The Prime Minister of Australia, Scott Morrison, is set to announce much-anticipated funding for a significant upgrade to the airfield that Newcastle Airport (NTL) accesses from RAAF Base Williamtown.
The upgrade works, which will commence during 2021 in conjunction with the RAAF's scheduled runway maintenance programme, will see the runway upgraded to Code E status. This will allow wide-bodied, long-haul aircraft to fly in and out of Williamtown, connecting the rest of the world to the people and businesses of the Hunter, Central Coast and northern New South Wales (NSW) region.
Newcastle Airport's CEO, Dr Peter Cock, said that the upgrade was a game-changer for the region: "I want to thank the Prime Minister and the federal government for the confidence and trust that they have shown in our airport and the region more generally. Attracting this funding has been the result of a huge effort from the entire region. The support that we have received from all sectors of our community in advocating for this project has been extraordinary."  
"Now we can focus on the potential that this infrastructure upgrade will unleash. It will permanently change our region for the better in so many ways. Of course, it will offer convenience for travellers from our region who want to fly internationally. But, more importantly, it will drive huge, sustainable economic benefits into the whole of northern NSW. It is truly a nation building project. From local tourism operators and hospitality owners to agricultural producers and freight and logistics providers, this project will drive significant jobs and economic return for generations to come," he added.
Chair of Newcastle Airport, Kirby Clark, was elated to see the funding delivered for what has been the Board's priority project for some time: "It's difficult to put into words how important this project is for the airport and the 1.2 million people that it services. Measured in purely dollar terms, we estimate that the economic benefit will exceed $12 billion across the life of the runway, diversifying the local economy and generating 4,000 full time jobs. But, beyond that, it offers hope and confidence to our industry, the wider business community and our community at just the right time after a very challenging 18 months."
The project, which will cost approximately $55 million – in addition to the $115 million upgrade that is already being undertaken – is due to commence in June 2021 and will be completed in early 2023.