New partnership between Abu Dhabi Airports and Plaza Premium Lounge
Abu Dhabi Airports has entered into a partnership with Plaza Premium Lounge Management Limited…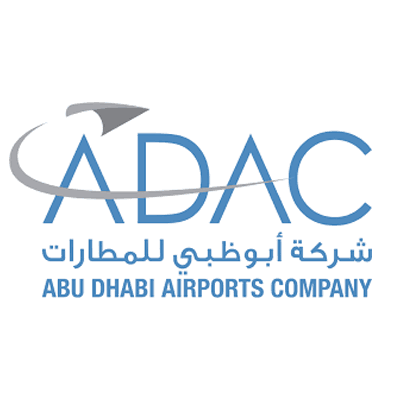 Abu Dhabi Airports has entered into a partnership with Plaza Premium Lounge Management Limited (PPLML), the industry leader in premium airport services, for the renovation, management and operation of Abu Dhabi International Airport's hotel and lounges in Terminals 1 and 2.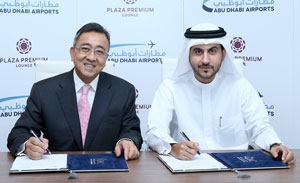 Abu Dhabi International Airport's renovated lounges will offer added privacy and luxury, where passengers will be able to enjoy personalised services and facilities.  Within the new lounges, passengers will have access to a range of facilities including fully-serviced showers, free wi-fi connectivity, Internet stations, meeting facilities, private VIP rooms, a live kitchen and massage services, all in an oxidized environment. Customer service representatives located at the service counters in each lounge will also be able to assist transit passengers within the airport.
In addition, PPLML will re-design the seating and room capacity of the airport lounges and airport hotel to accommodate the continuous increase in passenger traffic.
Mr. Song Hoi-see, Founder and CEO of Plaza Premium Lounge Management Limited, said: "We will bring our extensive experience in developing, managing and operating airport lounges and transit hotels around the world to optimise the offerings and the valued-added services, making the airport experience seamless for all travellers going through Abu Dhabi International Airport. We are excited to work in partnership with Abu Dhabi Airports to further strengthen Abu Dhabi's position as a major transit hub in the region.'
Commenting on the new partnership with Plaza Premium Lounge Management Limited, Mohammed Al Bulooki, Chief Commercial Officer at Abu Dhabi Airports, said:
"Abu Dhabi Airports' partnership with industry leading Plaza Premium Lounge Management Limited is part of its drive to continue selecting high-end partners from the private sector that can ensure passengers are offered world-class services, unparalleled at many key airports. With the anticipated traffic of 20 million passengers annually by 2017, it is the right time to establish this partnership in order to ensure that our facilities are best equipped and managed to provide the services travellers both expect and need."
For more information, please visit www.abudhabiairport.ae or follow us on Twitter: @AUH. You can also follow Abu Dhabi Airports on Instagram: @abudhabiairports; LinkedIn: Abu Dhabi Airports; or, subscribe to our YouTube channel: http://youtube.com/user/AUHAirport.