Concessionaire Analyzer+ and IKUSI establish partnership for LATAM
The collaboration between the two companies brings more added value to airports within the region…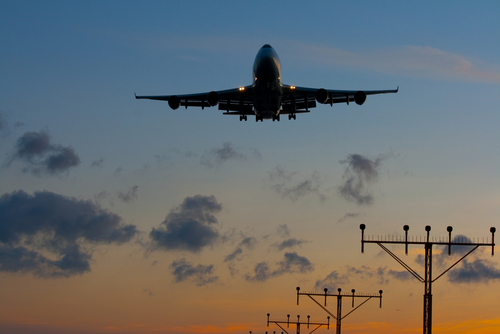 Shireburn Software, developers of Concessionaire Analyzer+ (CA+), the non-aviation airport revenue management software solution, and IKUSI, the global airport IT specialist, today announced details of a regional distribution partnership for the Latin American airport market. The collaboration between the two companies brings more added value to airports within the region seeking to increase their non-aviation revenues.
IKUSI is a world renowned airport IT specialist focused on solutions and services aimed at increasing airport stakeholders' profitability, while maximising passenger experience and security.
The collaboration of IKUSI systems with CA+ brings a unique and innovative facet to airport concession management, whereby, through the collection of sales data from concessionaires, its correlation with existing operational airport data and the analysis of such data using Business Intelligence (BI) techniques, airports in the region can benefit from a depth of analysis that enables them to focus their efforts on increasing airport non-aviation revenues – a current emerging trend in airport management worldwide.
The linkage of CA+ with IKUSI's Operational Database and Resource Management System (AODB/RMS), their Public Information System and Advertising Content Manager (FIDS/Advertisement) and the opportunity around their Solution for Airport Process and Business Optimisation tool provides airports with an all-encompassing non-aeronautical revenue management solution with deeper analysis and BI potential throughout. The ultimate result of this collaboration is the ability to focus strategies based on such sales patterns, linked with airport operations and ultimately to increase their non-aeronautical revenues.
CA+ CEO John de Giorgio said "Our strategic partnership with IKUSI is a major milestone in the development of our solution and will have a profound impact on our ability to reach the growing Latin American airport market in which IKUSI has a strong presence and focus."
IKUSI Airports Director, Albert Algans said "This is a significant opportunity for IKUSI. As a leading airport IT specialist, this partnership with CA+ strengthens our strategy to reinforce value added to our customers through business intelligence tools expanding into revenue management and strategic planning of the airport non-aviation business which is an increasing proportion of the revenues of an airport and from which airports derive most of their profits. We are very much looking forward to embarking on such projects with the CA+ team."
Related organisations
Related people