Christine Oumières elected as vice president of ERA
Posted: 9 December 2013 | European Regions Airline Association (ERA) | No comments yet
The addition of a third vice president to the ERA board reflects the association's recent strategic business review…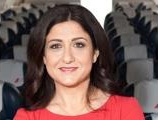 Christine Ourmières, Vice President, ERA
Christine Ourmières, CEO of CityJet, has been appointed vice president of the European Regions Airline Association (ERA). Ourmières joins the prestigious ranks of the association's two serving vice presidents Carlos Bertomeu, CEO Air Nostrum, and Martin Isler, executive vice president of airline, Luxair and ERA's president Boet Kreiken, managing director, KLM Cityhopper.
The addition of a third vice president to the ERA board is intrinsic to the association's recent strategic business review and efficiency drive. The association is committed to working even more closely with its members and lobbying harder than ever on their behalf to ensure that their contribution to Europe's social and economic prosperity is recognised and supported.
An invaluable addition to ERA's board and future strategy, Oumières brings a wealth of management and aviation expertise. The first female CEO of an Irish airline she has introduced a number of successful changes at CityJet that have turned around the fortunes of the carrier.
Simon McNamara, director general ERA, says: "Christine has been an active member of the ERA board since 2012. As vice president, Christine will bring her expertise to a new, strengthened president and vice president team that will help to drive the association forward."
Oumières adds: "I am privileged and honoured to be elected as vice president of the board; it is a position I take very seriously, and one I look forward to working tirelessly on. Along with ERA I am committed to creating positive change in the intra-European aviation industry and look forward to working with the leadership of ERA and the board."